NVIDIA extends GT 300 family with GT 320, GT 330 and GT 340 for OEM market
appears to be more rebrands with minor tweaks.
Published Wed, Feb 24 2010 7:07 AM CST
|
Updated Tue, Nov 3 2020 12:35 PM CST
As we just heard the other day, NVIDIA finally let everyone know of its plans to unveil its next-gen GTX400 (Fermi) series graphics cards on March 26 (during PAX 2010). That's the big day most of us are holding out for so we can get a better perspective on just how well it'll deliver performance wise.
However, the company is certainly not in pause until such time. It is continuing to refresh its somewhat mundane GeForce 300 series of products and has just released some OEM-only cards in the form of the GeForce GT 320, 330 and 340. The folks at Hexus nabbed a picture of the GT 340, as seen below :-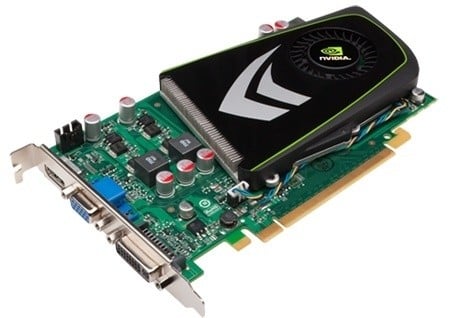 Running over the GT 340s specs, its GPU is clocked at 550MHz with options of 512 and 1GB GDDR5 memory clocked at 3400MHz effectively, whilst the 96 stream processors are clocked at 1340MHz. Hexus ascertain from this information that the card is basically a re-branded GT 240 which was a 40nm DX 10.1 based card that launched in 2009.
Looking at the specs of the lower performing GT 330 and 320 cards, these also appear to be re-branded models simply based on older architecture like the GT 340.
So, the emerging pattern for the GT300 series seems to be a concoction of rebranded or slightly tweaked GT200 series parts.
Related Tags