AMD releases first of two significant Catalyst Driver updates in the 10.2s
Delivers 1-2 Punch with enhanced Crossfire support.
Published Wed, Feb 17 2010 11:02 PM CST
|
Updated Tue, Nov 3 2020 12:35 PM CST
Following
yesterdays coverage
on AMD's plans to significantly enhance its Catalyst Drivers in its next two driver sets (10.2 and 10.3), today sees the 10.2s officially released.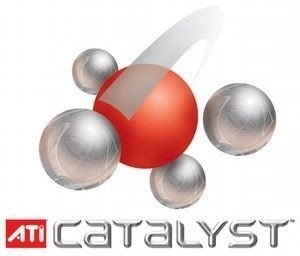 As mentioned, the 10.2s are a significant update with a much improved feature-set, especially for CrossFire users. The new features found in this release include the following :-
ATI Catalyst application profiles for ATI CrossFireX supported configurations
ATI Catalyst support for PowerPlay on ATI CrossFireX technology supported configurations
Support for DisplayPort audio
Support for ATI CrossFireX on Eyefinity configurations
We covered all of the above in more detail in our
Future ATI Catalyst coverage
yesterday.
Further to the above, the 10.2s also bring more application-specific performance improvements for the following applications and setups :-
DiRT 2 - Overall performance improves up to 8% on ATI Radeon HD 5970, ATI Radeon HD 5800 series, and ATI Radeon HD 5700 series products
Battleforge - CrossFire ATI Radeon HD 5870 performance improves up to 6%
Unigine Heaven - DirectX 9 CrossFire performance has improved significantly on ATI Radeon HD 5700 and ATI Radeon HD 5800 series products
The Chronicles of Riddick - Assault on Dark Athena - Overall performance on ATI Radeon HD 5970 improves up to 4%
There's also a number of OS related fixes and additions in this driver set including the ability to send audio via DisplayPort.
You can download the Catalyst 10.2 driver suite from AMD's Game website
here
for Windows 7, Vista and XP in both 32 and 64-bit formats.
Related Tags