X2 names tablet computer iTablet, Apple ninjas inbound
X2 grabs iTablet name.
Published Fri, Feb 5 2010 9:41 AM CST
|
Updated Tue, Nov 3 2020 12:35 PM CST
They say imitation is the sincerest form of flattery, but I bet most tech firms don't feel that way. For a long time we all assumed that the Apple tablet would be called the iTablet. I was so accustomed to thinking about the thing as the iTablet I was a bit surprised to see it called the iPad.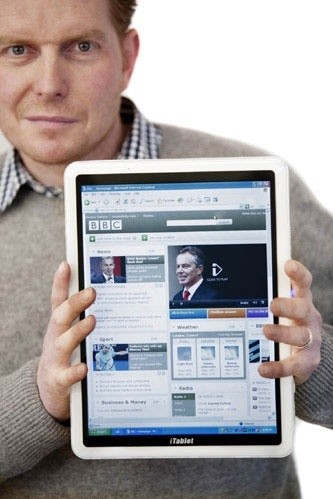 With all the buzz the iTablet name generated I am sure it still gets its fare share of search traffic on Google and other engines. I guess that is exactly what X2 was hoping for when it decided to call the tablet it unveiled today the iTablet. The thing is more like a notebook that the iPad. It sports a 1.6GHz Intel processor and 250GB of storage.
The operating system is Windows 7 and the machine has three USB ports. Connectivity includes 3G, WiFi, and Bluetooth. A 1.3MP camera is built in and the device sports HDMI out. Two sizes are available including a 10.2-inch and a 12.1-inch version. Availability outside the UK is unknown and pricing has not been announced. I wonder if Apple has a trademark on iTablet, I would think it would.
Related Tags