ASRock announce True 333 series P55 Deluxe3
With SATA and eSATA 3.0 + USB 3.0.
Published
0 minutes & 41 seconds read time
ASRock has announced a new P55 motherboard today which has it all. Dubbed the P55 Deluxe3, this board is one of ASRock's new True 333 series models which means it has SATA3, eSATA3 and USB 3.0 support.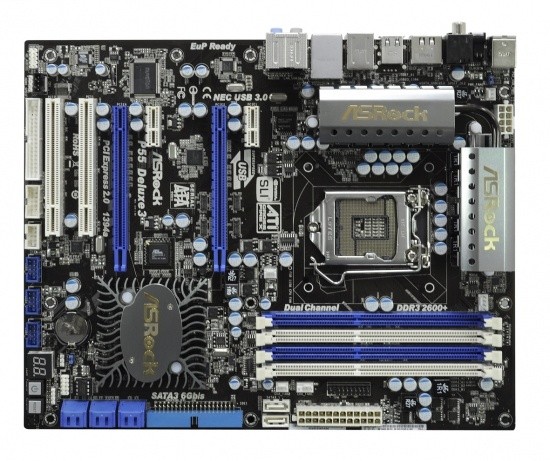 Both SLI and Crossfire(X) are of course supported on this full ATX sized motherboard via the two residing PCI-E x16 slots. Also, what's nice to see here is that ASRock recognise the P55 chipset taxes needed bandwidth from the x16 PCI-E slots for SATA3 and USB 3.0 operation, so they have incorporated an additional bridge to take care of it so there are no tradeoffs no matter what your configuration is.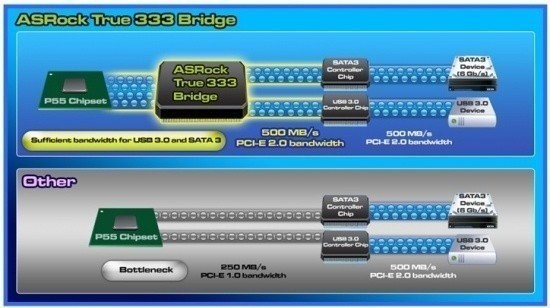 Along with P55's usual six SATA-II connectors, there are two additional white connectors controlled by Marvell's 6Gbps controller, and also a third powered eSATA-III/USB2.0 connector on the rear I/O.

You can also see the two blue USB 3.0 sockets which typically run off an NEC controller.
For further details on the board, check out ASRock's full PR
here
.
Related Tags