Ubisoft to use RealD 3D tech in Avatar video game
Avatar video game headed to PS3 and Xbox in 3D.
Published Fri, Jan 29 2010 11:18 AM CST
|
Updated Wed, Mar 10 2021 1:19 PM CST
James Cameron's Avatar movie has now become the most successful movie ever made. With the film racking up such huge profits, a game based on the movie was inevitable. Ubisoft and 20th Century Fox are taking about the game a bit today.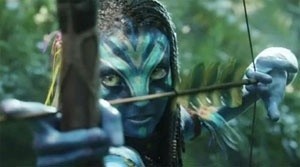 The two firms have announced that they will be using RealD 3D technology, the same tech behind the 3D version of the film, on the video game titled James Cameron's Avatar: The Game. The game will be coming for the Xbox 360 and PS3 consoles.
We already knew that the PS3 would get an update that would allow it to support stereoscopic 3D games and movies. I didn't know that the Xbox 360 would support 3D as well. The launch date for the game is unknown.
Related Tags