Wireless Charging at CES 2010
A look at two competing technologies.
Published Tue, Jan 19 2010 9:57 AM CST
|
Updated Tue, Nov 3 2020 12:35 PM CST
CES 2010 - One thing that is always interesting about CES is the way you can directly compare product offerings right on the show floor. For example, if you want to see how different manufacturers are doing with LCD TVs you can simply walk from booth to booth and compare. We had the chance to do this with a couple of wireless charging systems.
WildCharge
Our first "victim" was WildCharge. WildCharge has now teamed up with PUREPENERGY Solutions to create a company that not only can provide a wireless charging solution but also rechargeable batteries for your portable devices.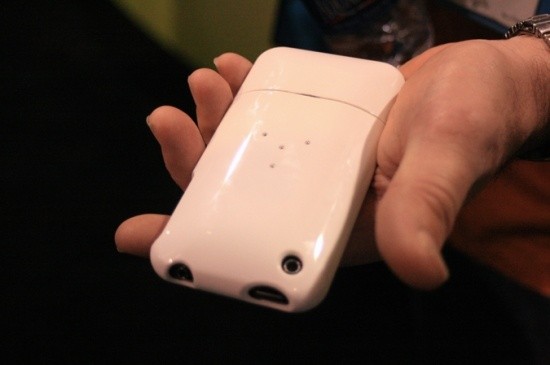 WildCharge has taken a universal route to wireless charging. They have created a mat that uses
conductive charging technology
instead of a "polar" magnetic inductive format. Instead they magnetized only the four charging points on the adapter. The practical upshot of this is that you can place your device (inside its skin) anywhere and at any angle on the charging mat and get power. This means that like other wireless charging solutions you do have to use a skin or an external adapter for most devices.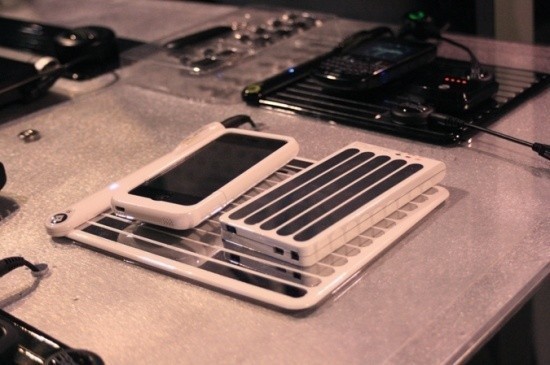 The metallic strips on the charging pad can also detect if there is a foreign object on the mat. If this happens then the charging power stops. For most portable devices a simple square mat will be enough and should allow you to charge up to three or four devices at ones (as long as they all fit on the pad). If you need more power WildCharge is making higher wattage charging pads to cover your needs.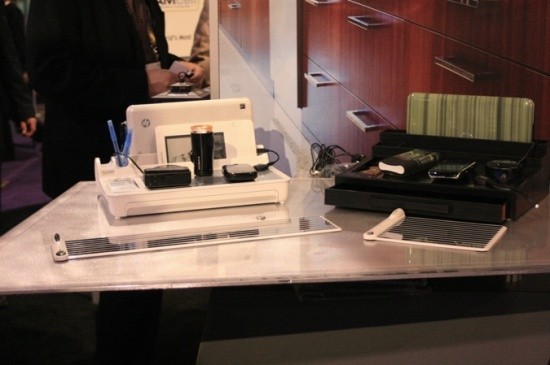 After speaking with a representative at WildCharge we also found that they are making a few caddy style pads. These will allow for charging of multiple devices (including netbooks) and also offer a stylish way to store the accessories for your WildCharge kit. One of the nice things about these new products is their flexibility. As you can see in the prototype designs you could even configure one to charge a bank of batteries.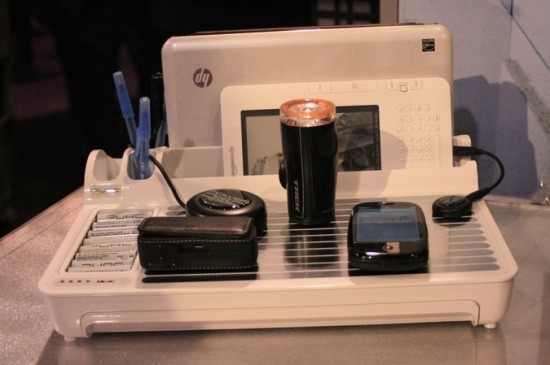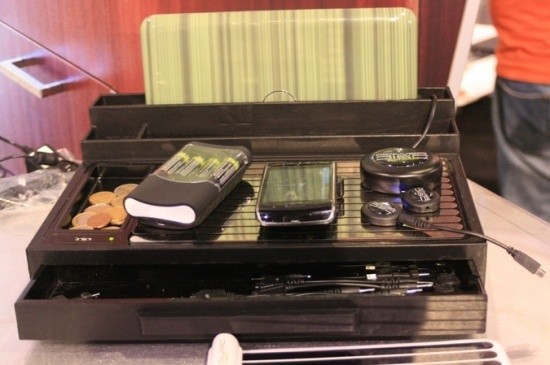 In the picture above you will notice that there is a Trek bicycle headlight. This was another of the concept products that we were shown. WildCharge is working with other manufacturers to place their technology directly into their products. This could eliminate the need to have a ton of adapters lying around just to make sure you can charge everything.
The WildCharge technology shows great promise and they were able to show us some very interesting technology that will fit into both the home and business environment. There were a few things that were missing though, one was a portable version of the power pad and the other was a lack of ability to sync an iPhone when using the current skin. Granted the current skin will work with all models of the iPhone, but without the ability to access the data port for sync it could find itself in the drawer more than on the phone. WildCharge did tell us that they are working on resolving that though with future versions of their product and are even working on a charging skin with an external battery.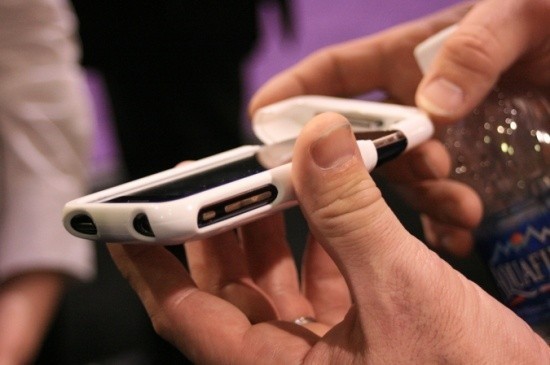 Powermat
Next up on the chopping block was Powermat. The Powermat booth was almost impossible to get into during most of the show, but we were able to stop by on the last day and take a peek inside. Once inside we discovered that like WildCharge, Powermat is serious about wireless charging.
Powermat differs from WildCharge in that they use
magnetic induction
to charge your devices. This technology was originally proposed by Nikola Tesla over 100 years ago (the late 1800's). But Powermat is not simply relying on a principal of Physics to charge your product. They have added in a few features to ensure the maximum efficiency. One of the first is an RIFD handshake that actually allows the charging pad to detect the device and deliver the needed power. Once the device is done charging the Powermat will shut down the charging circuit reducing power draw from the wall. Unfortunately this means that your device will need to be in a very specific place and direction on the mat to receive power. This will limit the number of devices that each pad can charge.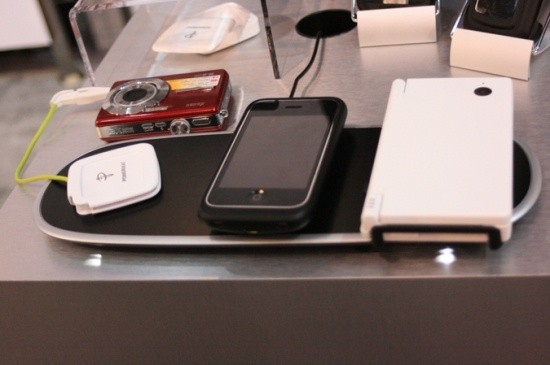 A typical Powermat pad can charge three devices wirelessly and one through a USB port for a total of four devices over one power connection. One nice touch that Powermat adds in is a universal adapter they call the Power Cube. This device comes with a large number of tips right out of the box to cover most portable devices.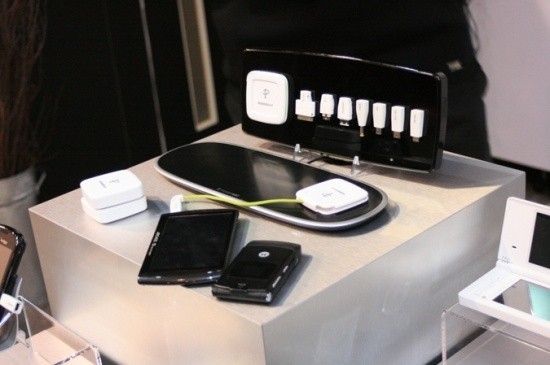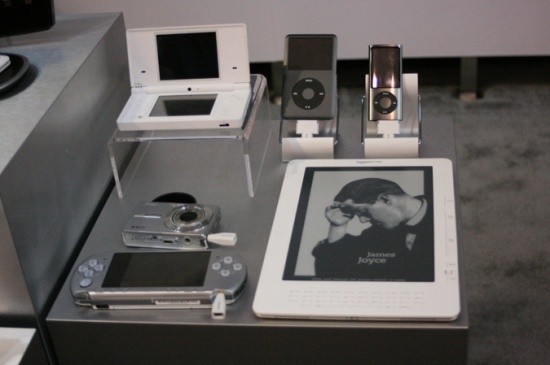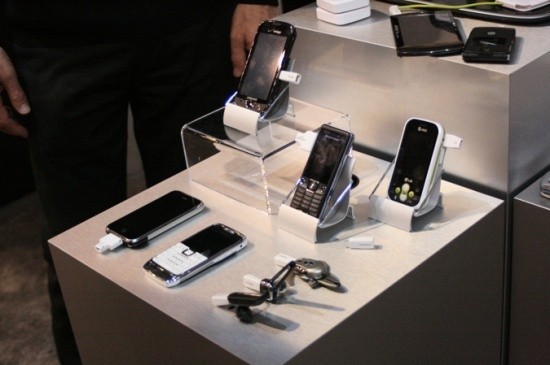 As with WildCharge, Powermat is not lying down but busily working on new products. The representative we spoke with told us that they are planning on a slimmer version of their charging skin as well as working with phone manufacturers to actually replace the internal battery and back plate of the phone.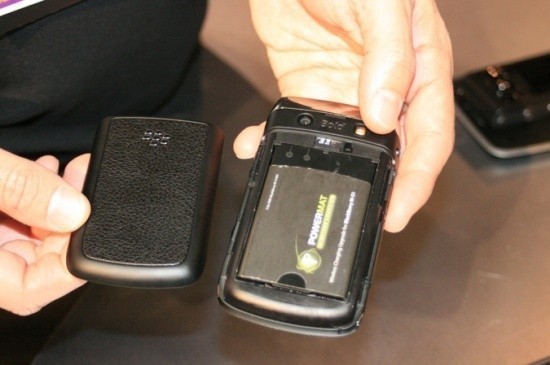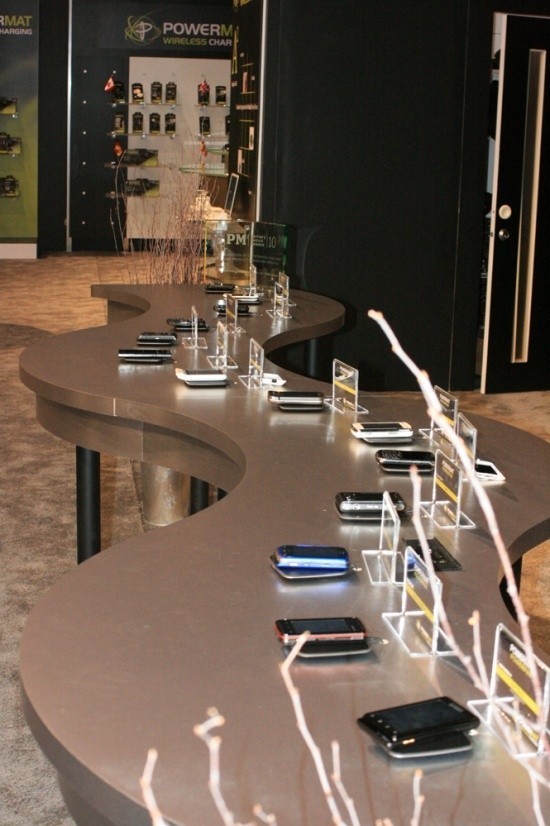 But that is not all, Powermat told us they are working on portable charging pads, batteries for many portable devices, single cell charging pads and even an in-car adapter.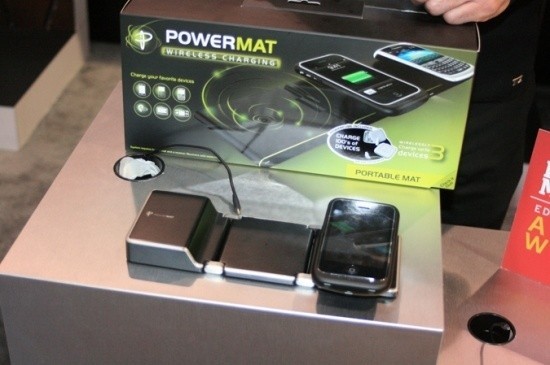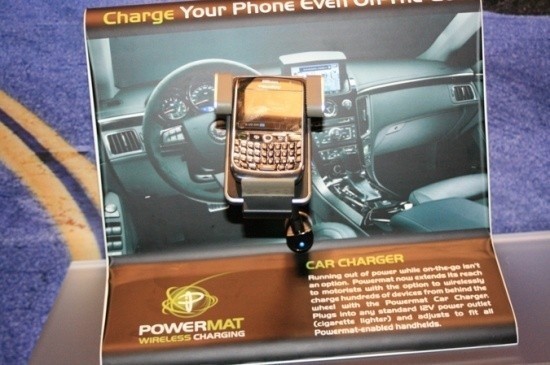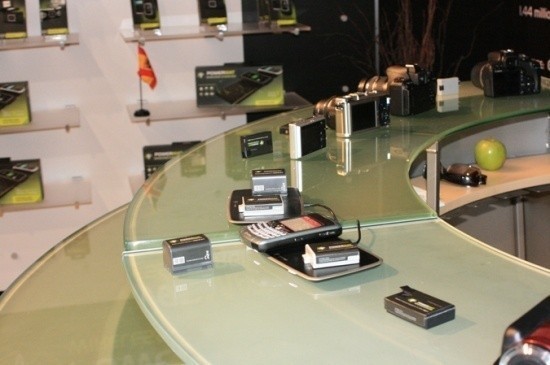 So, which technology is better? That one is hard to say as each uses a different approach to the same problem and each does exactly what they advertise. For now we can say that Powermat seems to be the most advanced in terms of devices and direction. However, WildCharge beats them easily on price ($30 for a WildCharge iPhone Skin Vs $50 for a Powermat) which in the end could mean a faster adoption rate. Both companies are working quickly to get their technology embedded in mobile devices. WildCharge seems to be heading for the "every" device range while Powermat is heading the phone and gadget territory. We have samples of both technologies in house and will be putting them side-by-side to let you know how they work in the very near future. For now both companies bear watching as this technology matures and we see more devices moving away from their tethers to the wall.
Related Tags