WirelessHD 2.0 is coming - 4K res support and much more
Up to 28Gbps of bandwidth.
Published Tue, Jan 5 2010 6:18 AM CST
|
Updated Tue, Nov 3 2020 12:35 PM CST
WirelessHD will be given an update in the near future and the companies backing it up have already outlined the goals for this 2.0 revision.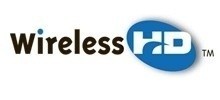 The WirelessHD Consortium says the next-gen WirelessHD specs bring :-
- Data transfer speeds in the range of 10 to 28 Gbps so as to provide enough bandwidth for higher resolution content
- 3D over WirelessHD
- Support for 4K resolution for digital theater-like visuals
- Support for sync'n go file transfers at 1Gbps for portable and fixed devices and for IP connectivity
- Added support for streaming and connectivity in portable devices like media players, netbooks and smartphones
- HDCP 2.0 content protection
The 2.0 standard will be backwards compatible with existing WiHD hardware, whilst as mentioned above, bandwidth increases from the previous 4GBps - theoretical 25Gbps to 10 - 28Gbps. This additional bandwidth gives the ability to handle all of the aforementioned tasks.
But while the pricing for wiHD is still up in the sky, this doesn't mean too much for most of us. Hopefully the group can bring it down to earth in reach of mainstream buyers before too long.
Related Tags