DFI says it's not quitting enthusiast mobo business
Outlines future motherboard products in defense.

Published Wed, Dec 23 2009 9:22 AM CST
|
Updated Tue, Nov 3 2020 12:35 PM CST
This past week rumors have been circulating around the good ole Internet that DFI is quitting the enthuaist and retail motherboard business.
We have heard plenty of rumors on the story that both claim that DFI is quitting and ones saying that DFI isn't quitting the business. I'll put it out in the open that we had it from a reliable source last night over an IM chat that DFI is indeed quitting from January 2010, but is trying to kills the rumors as it still wants to sell the rest of its stock and use the parts its ordered from the likes of Intel and Foxconn.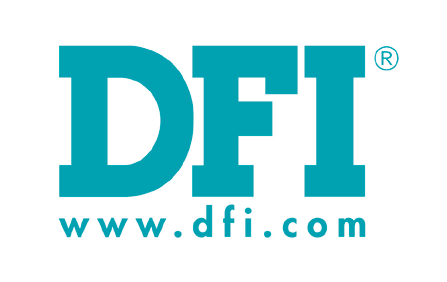 To be honest, I don't know what to believe. However, we just received an email from Alex Cheng at DFI reiterating that no such decision has been made for DFI to quit the business. Here is what we got from Alex:
We are surprised to hear the rumor, although it's not the first time to see the news. We never heard such decision and were told to do so. Besides, RD still keeps developing new products and releasing new BIOS. Our recent product plans are as follows:

1. Releasing BIOS for X58 to support Intel 6-core 32 nm processor, code-named Gulftown.
2. Promoting and developing Hybrid system and technology.
3. After launching MI P55-T36, we are planning and developing more MI products.
4. For high end market, our product design of AMD 890 was just rendered to AMD for review.

From these plans, it is clear to tell that DFI LANParty is still developing and preparing more innovative products in the market. Such rumors should be just ignored.
We will have to wait and see what happens. These rumors have floated around about DFI in the past and they didn't turn out true. I visited the DFI HQ here in Taipei only a little while ago to get an exclusive look at its
Hybrid motherboard (P45 + ION - Two Systems, One Mobo)
and things looked pretty active around the office to me, not like a business unit that was about to be shut down. Things change, though...
More to come as the story develops!
Related Tags