Panasonic unveils safer notebook battery with more run time
New battery tech last longer and is safer.
Published Mon, Dec 21 2009 11:21 AM CST
|
Updated Tue, Nov 3 2020 12:35 PM CST
The massive battery recalls that happened in 2007 are still in the minds of many notebook users. The batteries had flaws that caused them to short circuit and lead to overheating and some batteries caught on fire. Panasonic has unveiled a new lithium-ion battery pack that is safer and has more storage capacity.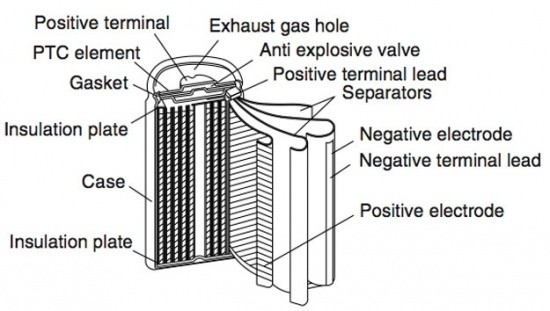 The new battery packs use standard 18650 form factor cylindrical cells that measure 65mm long and 18mm wide. The cells are packed into the cases that we recognize as laptop batteries. Each of the new cells has a storage capacity of 3.1Ah compared to the standard battery's 2.9Ah.
That is a 7% improvement in run time for the new cells. The new cells also have a positive electrode made of nickel and an insulating metal layer between the cathode and anode to prevent overheating if the cell short circuits. The new cell technology is the same size as cells built using older technology.
Related Tags