We've just received word that ATI have just sent out the design kit to its ATI partners this week. So what does that mean? Well it means that come January we'll begin to see companies offer their own design of Radeon HD 5800 series video cards, this also means that ATI probably have confidence in their supply of chips come early next year as well.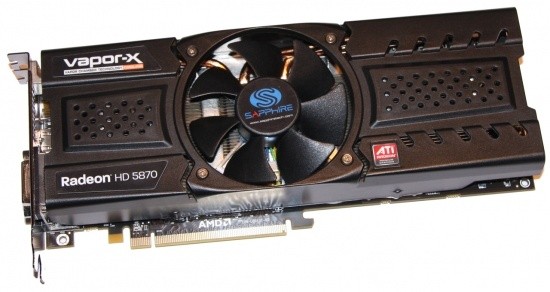 This is good news for everyone, for starters the supply will mean that if you're looking for a HD 5800 series, you shouldn't run into any dramas. Secondly with the launch of the Fermi based boards from NVIDIA, ATI only partners like Sapphire and HIS can work at making a product that will compete with the green teams new model, which is no doubt going to beat a stock HD 5870 for the simple fact that it needs too.
While we can't confirm 100%, come January we should see models like the Atomic from Sapphire, TurboX from HIS and other pre overclocked models from partners producing ATI products.