Buffalo jump in early with USB 3.0, 12X Blu-ray burner
Just have to wait on the media...
Published Thu, Nov 26 2009 12:37 AM CST
|
Updated Tue, Nov 3 2020 12:35 PM CST
Buffalo has made a big stride in the Blu-ray burning market with the world's first 12x speed Blu-ray burner which harnesses USB 3.0 technology.
Given there's no 12x Blu-ray media available yet and wide adoption of USB 3.0 won't be for quite a while, this product has certainly arrived well before the market calls for it. But being able to say "we're the FIRST" is enough to make a company proud and get some attention at the same time.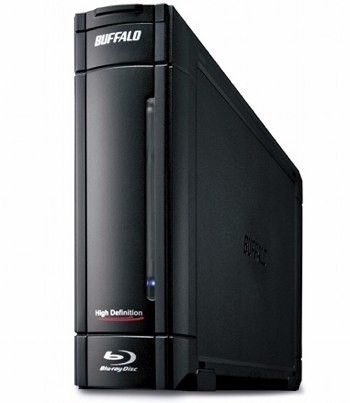 If you like the idea of being well and truly future-proof, the BR-X1216U3 can of course be used with USB 2.0 as well, but you'll be limited to 7x speeds.
The drive has been seen available in Japan for 39,100 yen (about $448 US).
Related Tags