ASUS' fully fledged Maximus II Extreme takes P55 to a new level
even has remote Bluetooth overclocking.
Published
0 minutes & 53 seconds read time
Details with pics have shown up on the web of ASUS' upcoming ROG series P55 board which they call the Maximus III Extreme. The board will make a showing by ASUS at DreamHack at the end of this month in Jönköping, Sweden where some of the best overclockers in the world get together and battle it out for supremacy.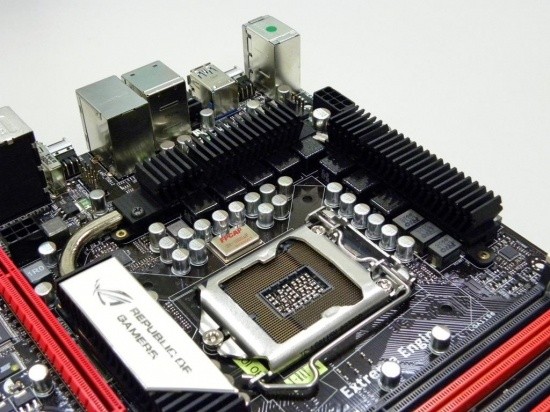 The Maximus III Extreme is a special P55 chipset board not just because of the typical extensive feature-set that comes with ASUS ROG range of boards, but in that it includes an additional PCI-Express bridge chip that allows for dual x16 lanes or the use of x8 lanes across four of the five residing x16 slots on the board, with the fifth being wired to the PCH, electrically operational at x4.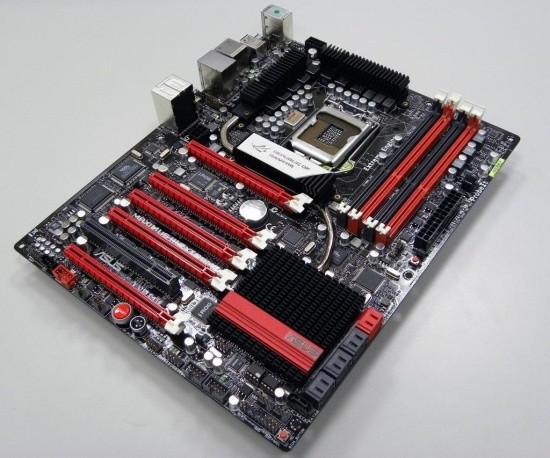 The board runs an 11 phase digital PWM circuit which uses a SuperML capacitor, whilst the four DDR3 slots use a 3-phase circuit.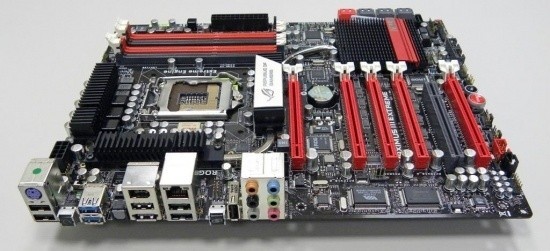 All the other expected goodies are also in place such as SATA 6Gb/s and USB 3.0 support, 10 channel HD audio and even the ability to overclock on the fly using Bluetooth.
We're yet to hear of its availability and pricing, but obviously expect a big figure for this one. It's expected we'll be hearing a lot more about it in around two weeks from now.
Related Tags