Sneak Peek at GIGABYTE P55A-UD7 - P55 gets more PCI-E lanes
Adds in more chips for extra PCI Express lanes.
Published
1 minute & 18 seconds read time
We managed to get hold of exclusive pictures of the upcoming GIGABYTE P55A-UD7 motherboard. It's labeled as "EXTREME" at the moment, but that's because it's not the final shipping product.
From what we heard from our source, "UD7" is the new name to replace the "EXTREME Series" that GIGABYTE used with a couple of its recent products. Without knowing for sure, we would say that "UD
7
" is the new name because of the tremendous popularity of the new Windows
7
operating system. It's all about the number
seven
right now.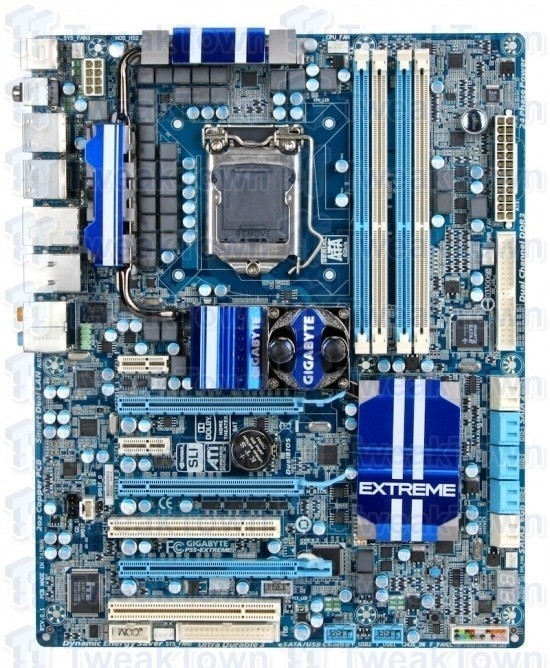 So, what's new here and why do we need yet another extreme high-end motherboard from GIGABYTE? Presently the P55A-UD6 is the top dog from the Taiwanese motherboard maker, but the UD7 will introduce some important features for those looking to get full performance out of their Intel P55 Express based Core i5 or i7 Lynnfield system.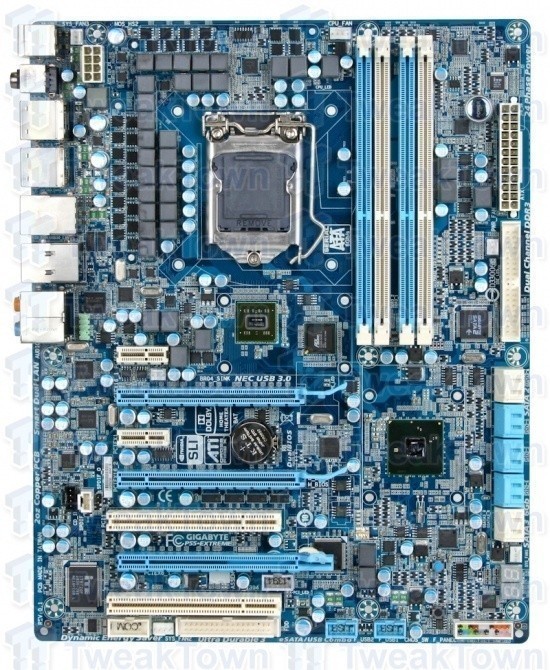 Added onto the P55A-UD7, as we can see from the picture above, is a PLX and NF200 chip. Why? NVIDIA's NF200 chip provides an additional 32 PCI-E lanes and the PLX chip provides additional lanes for USB 3.0 and SATA 3 (6Gbps).
So, what is the need for all these additional PCI Express lanes? P55 is a crippled version of the high-end X58 chipset, which comes with loads of lanes. P55 is the cheaper version and hence comes with far fewer lanes. The NF200 chip allows for full speed three-way SLI and Crossfire and as we mentioned above, the PLX chip adds more lanes for the USB 3.0 and SATA 3.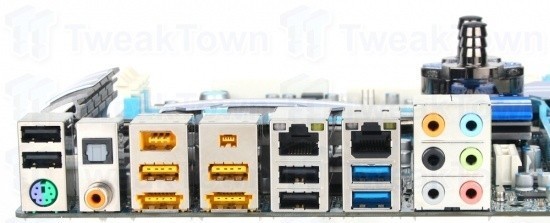 As has been discussed, on the present P55A-UD6 motherboard, there are not enough lanes for the USB 3.0 and SATA 3 to work at full speed, so some lanes had to be diverted away from the video card slots, meaning that video cards will not work at full speed. The fix for users not liking his implementation was GIGABYTE coming out with the P55A-UD7 motherboard.
Related Tags