Video preview of GIGABYTE P55A mobos - SATA3, USB3 and 3x USB power
Shooting new P55 mobo vids down in Taipei.

Published Fri, Oct 23 2009 6:27 AM CDT
|
Updated Tue, Nov 3 2020 12:36 PM CST
(Video at the bottom) Today we were invited to the GIGABYTE headquarters here in Taipei. We were given an exclusive hands-on look at its upcoming and refreshed Intel P55 Express based motherboards for Core i5 and Core i7 Lynnfield based Socket 1156 processors. Namely, we are looking at the P55A-UD6 and the P55A-UD4P.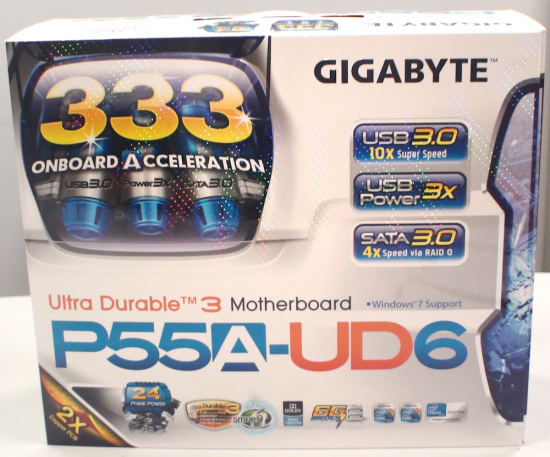 GIGABYTE had actually planned to implement SATA3 support in its first revision P55 motherboards that were launched back in June around Computex time, but due to some controller issues, a delay was an unfortunate result.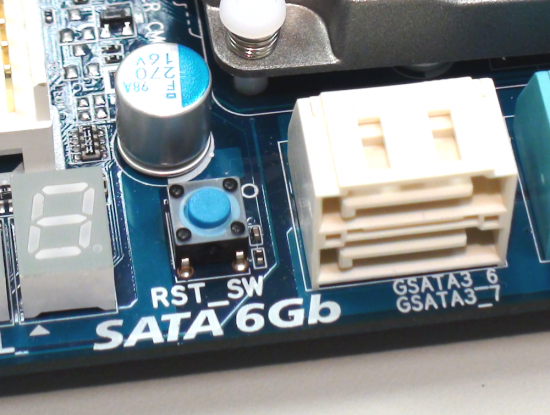 Marvel has since fixed and improved its single disk and RAID 0 supporting SATA3 controller and now we see one of the first motherboards on the market to support the next generation storage system. At the moment, there is no RAID 1 support, but a GIGABYTE product manager mentioned in our meeting that Marvell may come out with a new firmware a little later adding that ability. Also, GIGABYTE told us that they saw up to a 30% increase in performance when going from a SATA2 to SATA 3 hard drive under HD Tach, measuring both burst and read speeds. Not bad.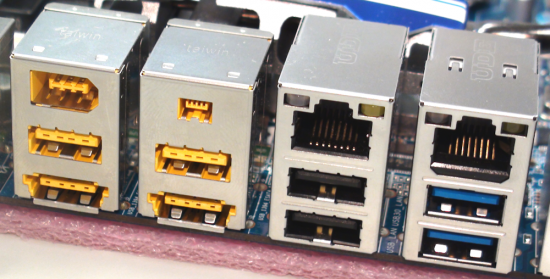 Next on the list of refresh changes with both boards is the addition of USB 3.0 support. We've all been using USB 2.0 for what feels like an eternity now, finally we see again one of the first motherboards to add in support for the new Super Speed plug and play connectivity standard. An NEC chipset has been used as you can see below.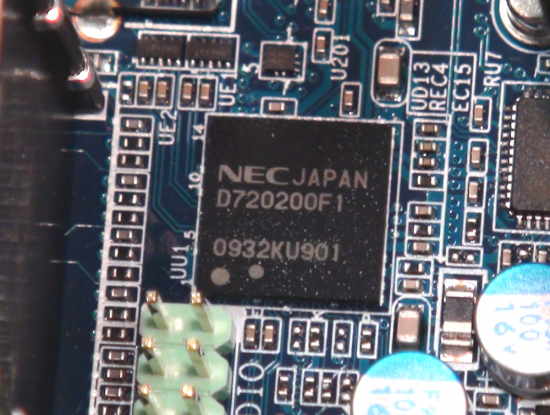 The third big thing GIGABYTE is pushing with the "A" refresh of P55 boards is triple power USB. What the heck is that? Well, in order to increase the stability and support of connected USB devices, GIGABYTE tripled the amount of output power on all USB 2.0 and USB 3.0 ports. The USB 2.0 spec calls for a minimum output of 500 milliamps per port, that has gone to 1500 milliamps and the USB 3.0 spec calls for a higher minimum output of 900 milliamps per power and that has been increased to 2700 milliamps. What this also means is that now all external hard drives will work and you'll only need to use one USB cable for both data and power transfer.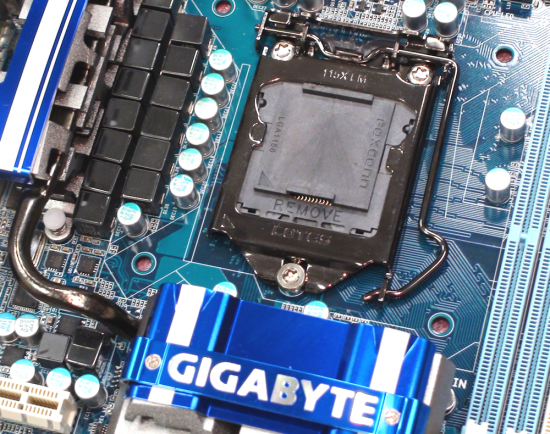 But we're not quite done yet. The forth change that isn't documented as much is the fact that GIGABYTE has switched over from a Foxconn socket to a Lotes socket. While I haven't personally heard of this, GIGABYTE told us that there have been reports online of the Foxconn sockets causing all sorts of problems, hence the switch. The socket has also been coated to match the rest of the board. Good touch.
Check out our video right here for all the details and a good, close, hands-on look.
Early next week we'll also give you an exclusive look at GIGABYTE's X58 Extreme2 motherboard - stay tuned for that video!
Related Tags