Does it matter that the Fermi Card was a mock up?
It does to AMD and their fans.
Published Oct 5, 2009 10:08 AM CDT
|
Updated Tue, Nov 3 2020 12:36 PM CST
1 minute & 22 seconds read time
The GPU race is heating up. This is evidenced by the latest round of FUD circling the internet over the weekend. You see NVIDIA used a Mock Up card for its introduction of the Fermi at their GTC event. Now this is a typical setup. Manufacturers often show off mock up cards at trade shows - nothing new here really.
So why has this become a big topic in the news? Simply put because Fermi represents a real threat.
Even if it is not ready for launch right now (all of our sources still say first week of November for the launch and availability at the end of November). It is still a serious enough threat to AMD that much of the "information" getting out can be traced back to them.
This is like the rumors about Larrabee and its yields. With Larrabee, AMD was claiming that Intel was on their 3rd or 4th version of silicone. With GT300 yields, it was that they were less than 2%. Neither appears to be true according to the information we have about this.
So, what of this latest one? Well, we have heard that the first information about the mockup card was sent around by an AMD employee. Despite the truth that it was a mock up card, the mere fact that AMD is sending this out shows that Fermi represents a real threat to AMD and their new 58xx series. After all, why throw mud if you know you have the upper hand?
I do not know how the two GPUs will stand up next to each other in terms of performance. After all, I have not seen the cards in action side by side. But I do know that I am more eager than ever to find out, knowing that the information about the mock up came from a source at AMD. The sad part is that this will probably backfire on AMD as many enthusiasts will do the same thing and wait to see what all the bother is about.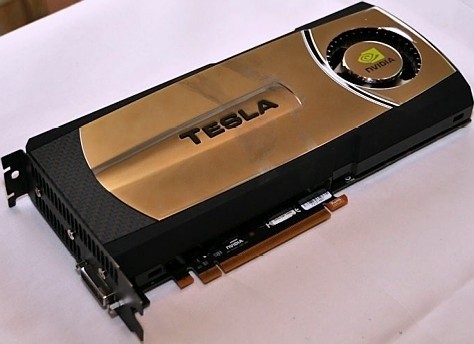 Related Tags