DiRT 2 will not have Full DX11 Support
A few features enabled but not the whole thing.
Published Tue, Sep 22 2009 7:37 AM CDT
|
Updated Tue, Nov 3 2020 12:36 PM CST
DX11 is supposed to be the next big thing. At least that is what AMD and Microsoft would like you to think. On the surface (and in reality) it is a good step in the right direction for gaming. The problem lies in the way that it might be implemented by developers.
When we first heard that DiRT 2 and Racecar Driver Grid 2 were going DX11 we were very excited. Now we hear that the DX11 implementation will be a partial effort. Codemasters is not going to launch the game with full DX11 support.
Our sources tell us that there will be some of the more visible DX11 eye-candy enabled, but not all. This is a little disappointing to be honest, especially given the fact that AMD is offering coupons for a free copy of the game when it launches around the 23rd of October.
Speaking with other sources we see a pattern of developers half-heartedly implementing DX11 support. This is a shame as DX11
IS
a much better gaming API than DX10. It should be easier to code for as well. To me this shows a sense of laziness on the part of game developers. If they would stop reusing code and engines far past their graphical usefulness then we might see some truly great games visually.
Then again considering the terrible plots and awful gameplay in most of today's games it is not surprising to see this happening. I mean, if they cannot be bothered to write a compelling story or side plots, why bother to write complete code for DX11 support.
Of course, there are and will always be bright spots. Word has gotten to us that while Modern Warfare II will not have DX11 support it will be as immersive as the first in the series. We also hear that the next Battle Field title will have full DX11 support.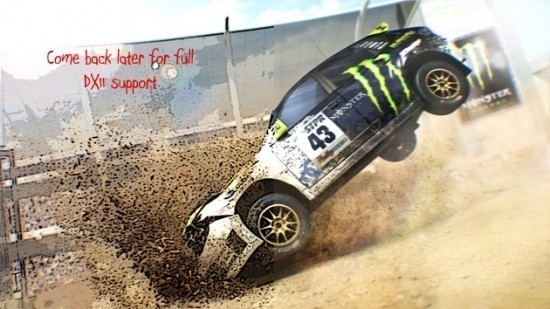 Related Tags