Harley Davidson Recliner Makes engine noises too
$7,000 worth of TV enjoyment.
Published Thu, Sep 10 2009 10:31 PM CDT
|
Updated Wed, Mar 10 2021 1:19 PM CST
This is just one of those things I just had to write about. As I was cruising the net in search of something interesting to write about I kept coming back to this.
It is one of the most gaudy yet cool arm chairs that I have ever seen. This combination of turquoise and black leather, chrome and aluminum is nothing less than a Harley Davidson Edition custom built chair from First Impressions.
It has everything, from exhaust pipes to side view mirrors. It even makes engine sounds when you kick out the foot rest. That is guaranteed to annoy your wife and bring that feeling of satisfaction that goes with sleeping on the couch.
Now this is watching TV in truly manly style.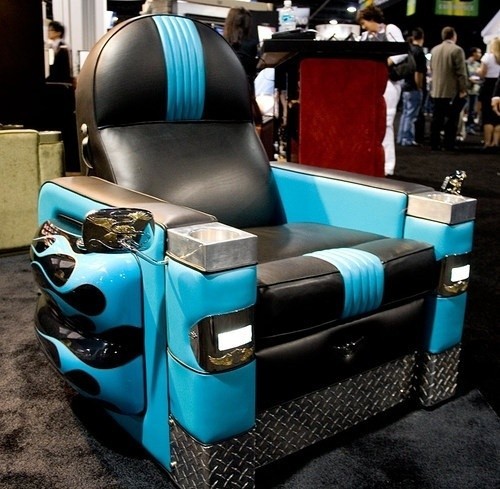 Related Tags