Dinar2 motherboard pictures popup
Interesting name choice for AMD.
Published Tue, Sep 8 2009 12:01 PM CDT
|
Updated Tue, Nov 3 2020 12:36 PM CST
Last week we told showed you a couple of CPUz results for AMD's Magny-Cours K10 CPU. These had some interesting information but in reality did not tell us anything more than what we already knew (although there are rumors of thermal issues at full speed and 100% load).
Today we have a picture of the board that was used for the testing. This is a dual socket board that showed up as Dinar2 (Dinar is a form of currency used in the Middle East).
The picture does not show us much other than the name and the edges of the CPU sockets and RAM slots.
I have to wonder if the name is in anyway representative of the money that AMD received for the purchase of their foundry operations. If so that would be odd after all the money can from Abu Dhabi, a country that uses the Dirham as currency.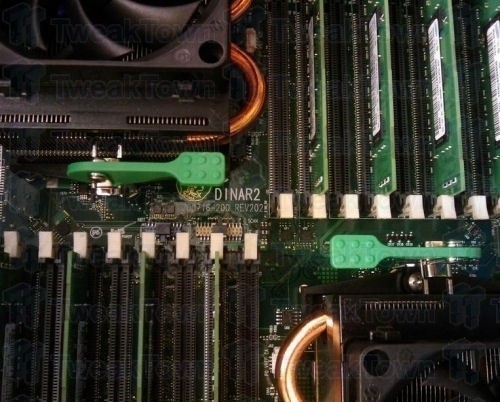 Thanks Jason
Related Tags