nVidia's Tegra to show up in Lenovo and Acer Net(Smart)books
Running Google's Chrome OS.
Published Wed, Sep 2 2009 9:39 AM CDT
|
Updated Tue, Nov 3 2020 12:36 PM CST
After we heard the big news on Tegra being dropped into the new Zune HD we had a chance to talk to nVidia about this new System on Chip product.
At the time nVidia was unusually willing to talk about future generations of Tegra but was very tight lipped about what Tegra might be used in.
We hear tiny rumors of Smart Books, Smart Phones, and MIDs in general but nothing concrete or detailed.
Well now we hear that Tegra could be making its way into products from both Lenovo and Acer. But that is not the only interesting news, it seems that unlike many ARM based products these will not be running Embedded XP or Android but Google's Chrome OS. There is no indication on if these will be called netbooks or if they will be the new "Smart Books" that have been talked about.
This development will be fun to watch on many levels. With Tegra it will show if the tiny system can indeed keep up in the computing world. Meanwhile Chrome OS will need to show that it can compete in the world of Windows and OSX.
We will be watching this development very carefully to see if the rumors are true and how they play out if they are.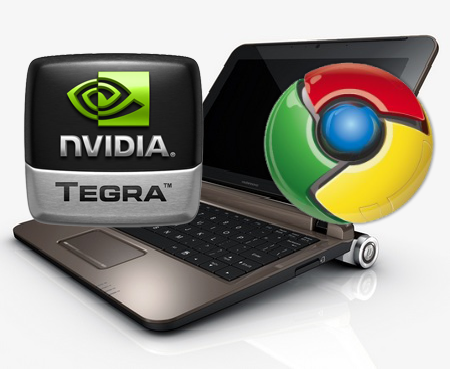 Related Tags