Intel to show off Core i9 Gulftown at IDF
Sexa (Six) Core, 32nm CPU to be first Westmere.
Published Tue, Aug 25 2009 9:42 AM CDT
|
Updated Tue, Nov 3 2020 12:36 PM CST
Despite some nice improvements from the AMD side of the CPU world, Intel is not lying down or indeed planning to slow down at all. Instead they have launched the Lynnfield (Socket 1156 Core i5 and Core i7) and are hard at work on the Core i9.
As things stand now Intel will be demoing their sexa-core Core i9 CPU at the September IDF. This will be a demonstration of not only a six core CPU but also a 32nm one.
Core i9 will be the first of the Westmere CPUs from Intel. Westmere will have the whole range of core potions including native Dual, Quad, Sexa and Octo cored options. The rumored launch date is sometime in Q4, if this is true AMD will have to make some very hard decisions. They will need to push out their version or they will get passed by. If you remember the last time they rushed to catch up to Intel it did not go well. Barcelona was not ready for launch and as a result AMD dropped further behind in the performance world. If the same thing happens again AMD will be in real trouble as they lose not only market share but developer support.
If this happens all the lawsuits in the world won't get that back.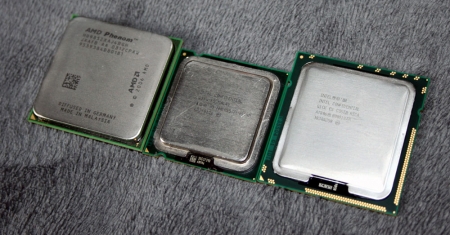 Related Tags