Apple Claims Jailbreaking is a National Threat
Desperate claim to keep control.
Published Wed, Jul 29 2009 12:58 PM CDT
|
Updated Tue, Nov 3 2020 12:36 PM CST
Ok this is a good one, it also shows that Apple is really desperate to control the iPhone. According to a report over at
Wired
; Apple is trying to get the DCMA to believe that Jailbreaking can lead to terrorist attacks on the national cell tower network.
The logic goes something like this;
An Evil Doer jailbreaks the iPhone, uses Ultrasn0w to alter the phones baseband, then using the alterations forces a DDoS attack on a cell tower crashing the service.
Chaos ensues, dogs start dating cats, and the world collapses.
In short a whole lot of FUD by Apple to try and turn jailbreaking into a criminal offense. This argument completely ignores open source phone OSes like Android, Unlocked phones sold by companies and even Apple's own Unlocking process.
It is also funny that Apple says that they have "technological protection measures" built into the iPhone. I guess this is like the shoddy encryption they are trying to push on users.
I hate to break this to Apple, a hacker or terrorist is not going to worry about the legality of jailbreaking before attempting to crash the national cell service.
So I guess everyone that owns an iPhone is a potential national security threat just waiting to happen...but that is not the worst, apparently jailbreaking is good for drug dealers too.
Where is my tin foil hat?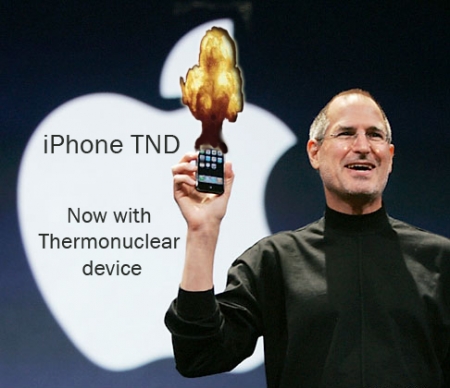 Related Tags