Colin McRae: DiRT 2 PC delayed with DX11 support
Not coming out until December.
Published Tue, Jul 7 2009 2:32 AM CDT
|
Updated Tue, Nov 3 2020 12:36 PM CST
Codemasters have confirmed today that their upcoming addition to the Colin McRae series, Colin McRae: DiRT 2, will support DirectX 11 features in the PC 'Games for Windows' version.
The downside? the PC version now won't be out intil December - a good 3 months after the release on the consoles.
Still, you'd be hard pressed to find a complaint from any PC gaming enthusiasts, who will no doubt look past the delay and focus on the feature set DX11 will introduce into the game - support for hardware tessellation, multi-threading and Shader Model 5.0. Sure, DX11 could very well be just as overhyped as DX10 was and the delay could be a big waste of time, but comeone dude - hardware tessellation. Does that not speak for itself? (on a slightly related note, what is hardware tessellation?)
Of course, you will need Windows 7 and DX11 hardware to take advantage of this anyway, both of which will basially be brand spanking new technologies to the retail market by December, so one might be inclined to believe this DX11 announcement is actually more of a damage control attempt and a way to save some face for the PC version after an evitable delay anyway, but hey, it beats PC gamers getting nothing at all but a late release, so for that Codemasters should be applauded.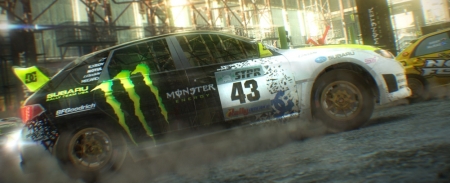 "We expect Codemasters' early move to DirectX 11 to place them in a leadership position in developing the next generation of PC games and simulations," said Rick Bergman, senior vice president, AMD Products Group. "To aid in transitioning to DirectX 11, AMD is providing Codemasters with access to our software engineering expertise in DirectX 11 technologies such as tessellation and shader modelling. DirectX 11 has all of the ingredients needed to take PC gaming to a new level of realism by giving developers tools to effectively utilize the multi-CPU, multi-GPU systems now available to players."
Related Tags