Blizzard Announces No LAN Support For Starcraft II
Tries to avoid high rate of piracy.
Published Wed, Jul 1 2009 9:19 PM CDT
|
Updated Tue, Nov 3 2020 12:36 PM CST
Those looking forward to playing StarCraft II at LAN parties will be unhappy to hear that Blizzard will not be including LAN capabilities in the game.
Blizzard stated that there were two reasons backing their decision to exclude LAN play from Starcraft II. First up is that Blizzard wants to ensure that players receive the highest quality experience possible and the only way they can do that is to direct people to the upgraded Battle.net service.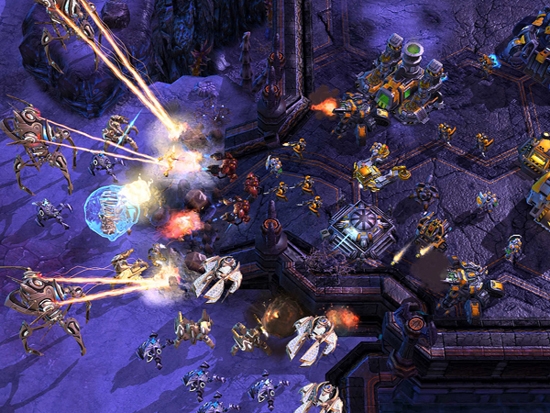 Blizzard has spent a lot of time upgrading Battle.net to bring it up to modern day expectations. No longer are players confined to simple chat and mediocre game searches. Blizzard has updated Battle.net to include advanced communication options, achievements, stat-tracking and much more, but they can't ensure that players are able to utilize these features without forcing them to log into it first.
They also want to protect against piracy. Anyone that has ever been to a LAN party knows that piracy is rampant during the event because players are able to play without going through activation and validation servers. Blizzard recons that they can avoid this on a large scale by forcing players to log on to Battle.net which requires a valid retail key to do so.
We don't currently plan to support LAN play with Starcraft II, as we are building Battle.net to be the ideal destination for multiplayer gaming with Starcraft II and future Blizzard Entertainment games," a Blizzard representative said in a statement. "While this was a difficult decision for us, we felt that moving away from LAN play and directing players to our upgraded Battle.net service was the best option to ensure a quality multiplayer experience with Starcraft II and safeguard against piracy.
Related Tags