nVidia might have scored a big win with the new Microsoft Zune HD. According to a rumor from Donanimhaber.com the new Zune HD will be powered by an nVidia Tegra SoC.
This could be big for both MS and nVidia as the Tegra will give the Zune a much needed performance to power consumption boost while nVidia will gain a good partner in MS.
Granted the original Zune was not nearly the success it could have been, but bad marketing and high prices caused it to lag behind other companies.
If the new Zune HD does have the Tegra in it I hope MS will market(and price it) correctly so that it stands a better chance in the market against Apple, the current PMP king.
Read more
here
.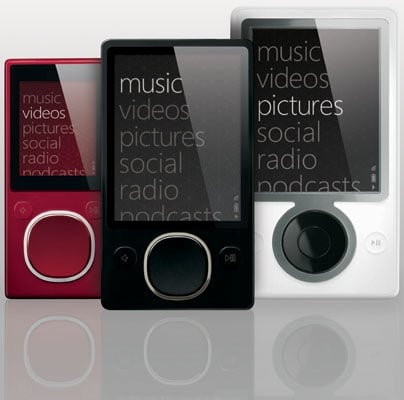 As you know, Microsoft has already shown some details about the new Zune and this one will have a 3.3-inch 480x272 pixel touch screen, HD Radio, HDMI output with support for 720p HD movies, WiFi, accelerometer and a web browser.

Nvidia's Tegra is a great platform and it needs only 150mW to decode a video stream and only 20mW to play audio which makes it a perfect candidate for such players like Zune HD. Nvidia already showed some netbook and tablet products based on Tegra at Computex.