Kobe Bryant to adorn NBA 2K10 cover
NBA superstar on next NBA 2K cover.
Published Tue, Jun 9 2009 3:37 AM CDT
|
Updated Tue, Nov 3 2020 12:36 PM CST
In the world of sports gaming there exists an honor so great, so precious, that men and women athletes of the world couldn't possibly hope to match it on the field/court - that honor of course being immortalized on the boxart cover of a videogame!
Few get the glory,
some don't want it
. In any case, the latest name to get the call is none other than Kobe Bryant of the LA Lakers, on the front of the next 2KSports NBA title, NBA 2K10.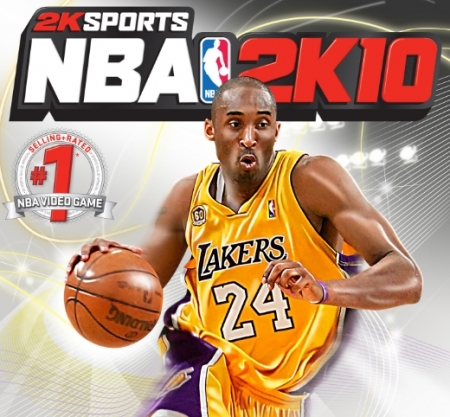 "I've been playing sports video games for as long as I can remember and honestly, I've never seen one come so close to replicating real basketball. What 2K Sports has done is truly incredible and I'm proud to be a partner with them and on the cover of NBA 2K10," said Bryant, currently seeking his fourth career NBA championship. "2K Sports is constantly improving and adding something new to their game every year that makes them better and better, and that's exactly what I try to do each season with my game. It's as if 2K Sports has been on a sports video game championship run for several years now, and I'm not even sure there's a word for that kind of dominance."
Bryant's Lakers are
currently up 2-0 on the Magic in the NBA Finals
.
Related Tags