Windows 7 Interest eclipses Snow Leopard
At least according to Google Trends.
Published Mon, Jun 1 2009 1:26 PM CDT
|
Updated Tue, Nov 3 2020 12:36 PM CST
In the midst of everything going on around Windows 7, the predecessor to the heavily maligned Windows Vista, it seems that everyone forgot about Apple's Snow Leopard.
This is something interesting as usually the newest OSX manages to get plastered all over the web from one publication or another. This time people are focusing on Windows.
It is not clear why but it could be that people are genuinely interested or they could just be watching to see if Windows 7 will be another press motivated flop.
Read more
here
.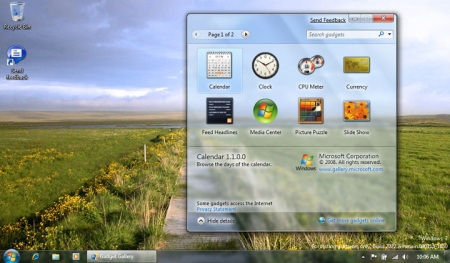 When Apple released Snow Leopard, Google hardly noticed the fact, however when Windows 7 was released there was a huge spike in figures. This interest has hardly gone away where as Snow Leopard... well let's just say the interest is fairly flat.

Some have seen this as proof that when Windows 7 comes out, those people who might have gone for Snow Leopard are going to be more interested in Redmond's latest. This is unlikely as fan boys will buy what ever Steve Jobs tells them is great. They have done this for years and would stick a dog turd in their expensive machines and praise it to the skies if Steve told them it was great.
Related Tags