Earlier today we met up with David and Eric from Cooler Master's gaming division, CM Storm, in Taipei at their headquarters ahead of Computex which begins next week. We got an early look at a whole bunch of products.

From what we saw with our brief meeting with them, it really looks as if CM Storm means serious business when it comes to PC gamers. We were not only given an exclusive and early look at their upcoming Sentinel Advance gaming grade mouse, but also a full range of their gaming surfaces. Note to David - I still want a TweakTown printed gaming mat, please!
Below you can see some pictures of the new mouse surfaces by the boys and girls at the CM Storm group.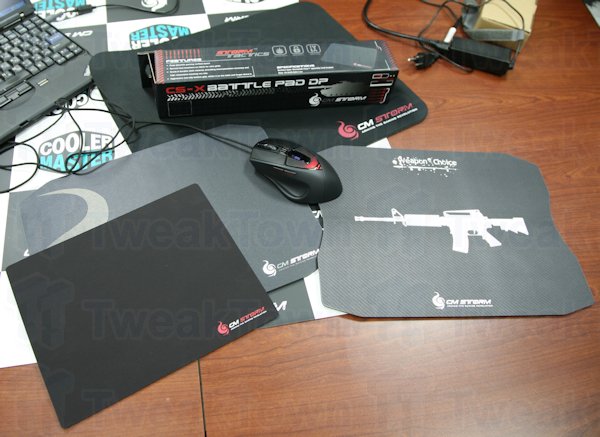 We'll have some more coverage up of Cooler Master products shortly - stay tuned!