Looks like the Single PCB GTX 295 is getting closer and closer to the store shelves as second sighting of the card has popped up in the Internet.
TechPowerUp has found some shots of the board on the Internet. Although we showed you a few pics from Inno3D's version of this card there are more to be found today.
The pictured card is still following the lines of the reference board (like Inno3D is). The card is looking to be a stop gap for nVidia as the current rumors still place the GT300 early 2010.
Take a look
here
.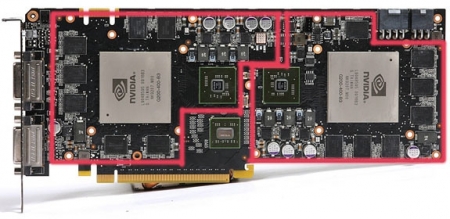 Zol.com.cn has managed to take some pictures of the upcoming single-PCB GeForce GTX 295. Expected to arrive within a month, the single-PCB GTX 295 features the same specs as the dual-PCB model