Up until now, all of the Radeon HD 4770's have utilized ATI's cheaper reference cooler for the Radeon HD 4770. XFX will now be the first to shoot for the more expensive
premium cooler.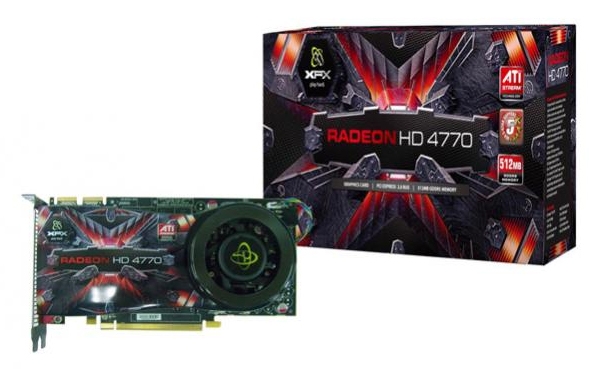 For those that aren't aware, ATI offered partners two different designs for the cooler. All but XFX have chosen the cheaper design, probably to make the card more cost-effective for a card that doesn't make much money to begin with.
XFX has decided to splurge however and not only will they be using the premium cooler, they've chosen the black PCB. It really does seem that once you go black, you never go back.
EXPreview
put together a nice visual comparison of the premium reference cooler vs. the cheaper reference cooler. They also note that the premium design keeps the card a few degrees cooler, albeit a tad bit more audible at maximum speed.