The Windows Blog has some insight into a newly native function of Windows for Windows 7. You will be able to burn ISO CD or DVD images with the
WIndows Disc Image Burner.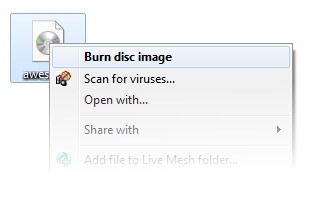 To burn the ISO image, all someone needs to do is right click on the file and choose "Burn disc image." This will launch the Windows Disc Image Burner.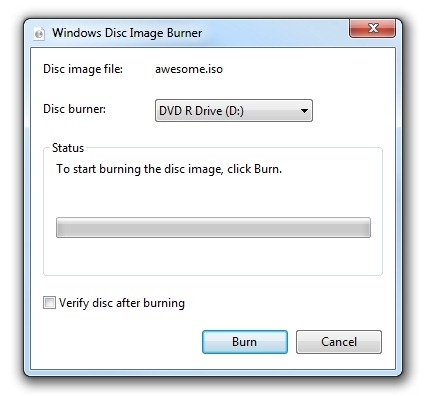 Users will have the option to verify the write should they desire and have the time. The tool will also detect if a DVD-RW disc is used and prompt with an option to erase the disc before writing your ISO.
While the tool isn't as robust as some of the popular free applications available on the web, it is certainly nice to see functions like that that many power users find themselves needing from time to time.
I often burn ISO images to a DVD-RW so I can re-use the media. What's great about Windows Disc Image Burner is that it will detect that a DVD-RW has content on it already and prompt you asking if you would like to erase the disc and burn new content to it. This ensures you don't accidently erase and burn over something important that may be on that DVD-RW disc. This is awesome because it lets me re-use DVD-RW media.