Foxconn Retail Channel to close in June?
Rumor says staff already given notice.
Published Wed, Mar 25 2009 9:40 AM CDT
|
Updated Tue, Nov 3 2020 12:37 PM CST
Fudzilla has the rumor mill going again about the Foxconn Channel division. According to their sources Foxconn will officially close out its Channel (retail) division in June.
With June as the date of close it means that more than likely the staff has already been given notice of release and they are in the process of shutting out the lights and leaving the building.
Foxconn had started to build up a nice following with their Enthusiast based boards like the Block Ops and Blood Rage but was never really able to keep the momentum going. This closing is a sad affair for the lost jobs and the loss of a competitor to help drive innovation and prices.
Read more
here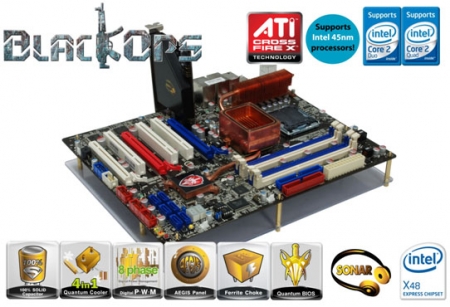 Despite all the problems that has plagued the Foxconn Channel division it'll be sad to see them go, not least for the fact that it means less competition on the market, but also because the latest generation of products had started to shape up and become quite a threat to some of the more established brands.

Our sources are telling us that Foxconn Channel will pull the plug in June, but we're not sure if this will be before or after Computex, but we doubt that Foxconn Channel will be attending the show. The staff has already been given marching orders, although we'd expect this to be a somewhat slow process until the division is closed altogether.
Related Tags