The gang over at Gaming Heaven has been taking another look behind the curtain, this time they have a preview of DiRT2.
It seems that Codemasters has gone some length to improve the game. DiRT was very popular and was a fun game to play, however the driving physics was always annoying to me (and to many that I know). However Codemasters have finally put a realistic driving physics setup in place that aims to give players the most realistic driving experience yet.
On the Graphics side things have been improved and we good enough to impress John Erikson even at the alpha stage.
Read more
here
at Gaming Heaven.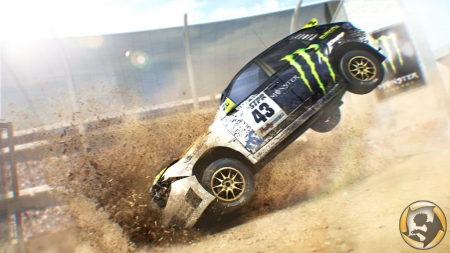 Codemasters were keen to explain that a lot of the development time has revolved around getting the cars to handle as realistically as possible. Dirt 2 has seen further development on the physics side which means the cars will respond differently than before. There is now a realistic model in place to analyse the weight placement on all four wheels and adjust handling accordingly, including traction. We didn't spend enough time with the game to be in a position to accurately detail how this system works but it is certainly promising and is set to offer the end user a more realistic racing mechanic.

For those graphics buffs amongst you, the Ego engine in Dirt 2 has received a considerable overhaul with a new rendering and lighting system that is designed to give numerous depth to the environments and the terrain. We aren't allowed to really detail this yet as it is a pre-Alpha build and there is plenty that Codemasters isn't speaking about yet. The environments do show promise and are impressive already even though we were told they are missing texture detail and certain lighting effects. The crowd implementation is also yet to be finalised but they looked quite realistic already in their alpha state. Codemasters detailed the future with water effects and particles and we can assure you guys that if you are really into your rally games that this is certain to impress. The cars get progressively dirtier and the damage model is also impressive and the widescreen wipers are needed to make visibility improve !