Obama gets to keep a BlackBerry
US President gets to keep his Favorite Toy.
Published Tue, Jan 27 2009 9:03 AM CST
|
Updated Thu, Aug 20 2020 1:43 PM CDT
Well it looks like President Obama is going to get to keep a Smart Phone.
I am quite embarrassed by the state of this as to me it does not show the new President in a good light at all.
According to a White House Spokesman, Obama will get to keep his toy, but it will have limited use and "Top Secret" encryption protection.
Anyone want to wager how long it will take before that is broken?
Read more
here
.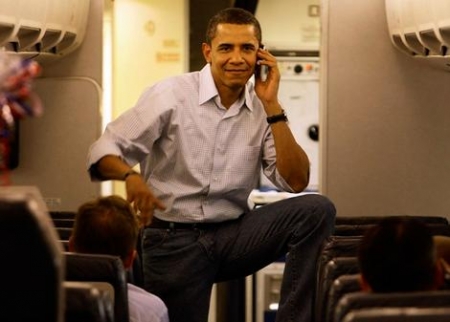 The Secret Service and the National Security Agency have determined a way in which the President can keep his device. Robert Gibbs, White House spokesman confirmed this today.

Obama says he utilizes his Blackberry for keeping up with people and not losing contact with the real world.

Obama's Blackberry will be configured so that its use would be limited and it would be equipped with enhanced security features. It has been reported that the Blackberry will be equipped with top-secret encryption to ensure that his personal messages are not seen while in transit
Related Tags