AMD's Phenom II clocks to the heavens
and snatches world record in 3DMark05.
Published Tue, Jan 13 2009 10:09 PM CST
|
Updated Tue, Nov 3 2020 12:37 PM CST
A testament to AMDs claims about far improved headroom with its latest crop of desktop processors, the Phenom II series, Team Finland has accomplished
a wicked overclock
which made it all the way up to a whopping 6.3GHz under extreme cooling. Furthermore, unlike other chips that have posted near these speeds, this platform was benchable.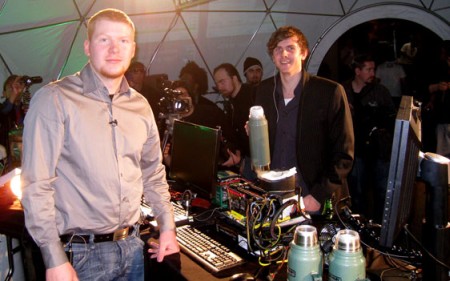 The platform comprised a Phenom II X4 940 processor, DFI's LANParty Dark 790FXB-M2RS motherboard, some OCZ DDR2-1066 memory and two Radeon 4870 X2 cards in CrossfireX running on Windows XP.
To keep the processor stable at this speed with its vCore pushed up to 1.84v, liquid helium was the choice of cooling and allowed it to drop down to a temperature of -242 degress Celcius. Other settings include a bus speed of 280 MHz, multi set to 22.5 and HyperTransport frequency at 8.
With the two Radeon cards clocked up to 800MHz on the cores and 950MHz on the memory, the team then fired up 3DMark05 and nabbed world record position in no time.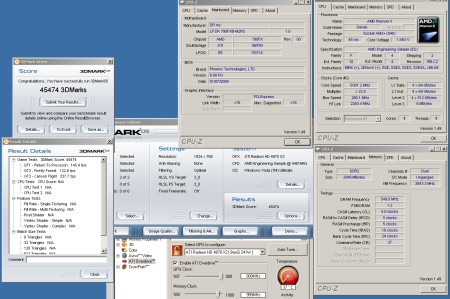 A result of 45,474. Great to see an AMD platform take top honors once again, even if it is an older benchmarker.
Related Tags