Games not suitable for children
How not to write a Parental Advisory.
Published Wed, Dec 3 2008 9:21 AM CST
|
Updated Tue, Nov 3 2020 12:37 PM CST
There are times when I wonder about the intelligence and indeed the sanity of groups that are anti-something. These groups claim to oppose this or that yet draw attention to the very things they want to stamp out.
The Inq has an example of this up today in the form of a Christian Gamer buying guide. The guide is being paraphrased from the original published by the The Timothy Plan. Although the guide is intended to warn parents to the dangers of the games they list, it seems to only serve to highlight the things that would excite a kid about the game and draw more attention to them.
Of course parents could just read the ratings on the game boxes and use some sense in letting their children play games above their age or maturity level; but that might be too much to ask for.
Read more
here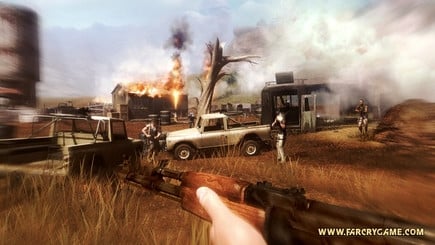 In a bid to discourage the playing of such filth, The Timothy Plan also gives some incredibly useful, if inadvertent, gameplay hints.

For Fallout 3, TTP suggests that "You can take a blunt object (or gun) and beat or shoot people until you cripple their heads (making them far less accurate with aim), arms (causing them to drop their weapon), legs (making them either try to hop to safety or crumple helplessly on the floor, which is good for stopping fleeing enemies in their tracks)". Thanks for that.

Frankly, this sounds to us here at the INQ like a list of the absolute corking games to make sure you get your hands on this Christmas.
Related Tags