Foxconn Rumored to be buying Pegatron
Asus' OEM division might be sold off.
Published Fri, Nov 21 2008 6:05 AM CST
|
Updated Tue, Nov 3 2020 12:37 PM CST
There are rumors that Foxconn might be getting out of the channel market.
A short while ago Foxcann had made the statement that it was giving its channel business six months to become profitable or it would close that portion down.
This is not terrible news as Foxconn's major strength lies in OEM and ODD production. They are the company that builds the iPhone, and many other electronic devices.
But the interesting part of these rumors is that they seem to stem not from a lack of profitability on the Channel Divisions part but in Foxconn's desire to buy Pegatron. Pegatron is one of three parts that came from the Original Asus when they divided a few years ago. Pegatron handles the OEM side while Asus manages the Channel and the final company Unihan takes care of all the rest. It seems that Asus won't let Pegatron go unless Foxconn closes their Channel division.
Read more at the Inquirer
here
.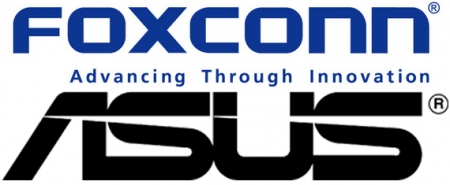 The rumors flying around old Taipei is that Foxconn is going to grab Pegatron, making a seriously huge OEM/ODM monster. There is a catch however: the rumor says that Asus won't let it go to Foxconn unless Foxconn drops its channel/retail business. If you think about it, that deal plays to the strengths of both sides. Asus is a channel master, and Foxconn will elicit a heart felt 'who?' from most computer shoppers, but makes most of the things they purchase.

The birds in the trees in Old Taipei are pegging one of two dates for this to happen, the end of Q4, IE in just over a month, and the beginning of Q2/09. Foxconn has previously given the channel business six months to make a profit or be shuttered, so that could be the public excuse.
Related Tags