MSI announces 22 inch Neton Nettop
22 Inches of internet borwsing power.
Published Wed, Nov 19 2008 7:56 AM CST
|
Updated Tue, Nov 3 2020 12:37 PM CST
The new Nettop arena has been heating up between Asus and MSI. Both want this new and burgeoning market all to themselves and both are putting out more and more exotic systems.
MSI in an effort to corner the market on Large Screen nettop has announced a 22" (in addition to smaller systems) flavor complete with a 1920x1080 HD display and optional BluRay drive.
Although this is an amazing sounding system, I thought the idea behind these was to have a small simple system to cover internet, email and some basic work. Maybe I missed something.
Read more over at
engadget
.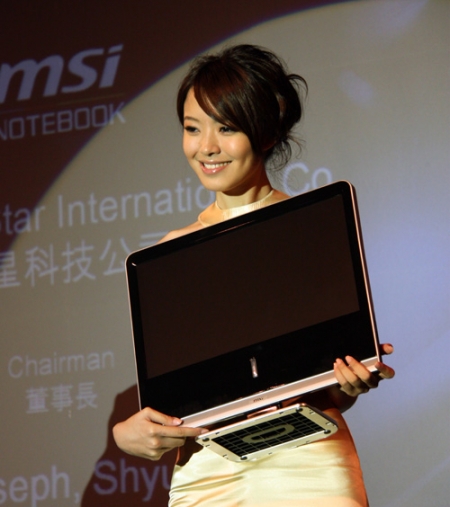 Then there's the slightly larger but otherwise identically spec'd $500 18.5-inch M19, and finally the range-topping $800 22-inch M22, offering an HD-loving 1920 x 1080 display fed by an optional Blu-ray drive. As you can see in pics after the break the guts of the M16 have been placed into an unsightly, over-sized stand, while on the M19 and M22 everything is tucked neatly behind the monitor itself, making for easy wall mounting (more room for Coke cans and miscellaneous clutter). No word on memory or disk space, but each will offer touch-screens and will come with XP or Vista depending on whether you opt for a single- or dual-core Atom processor. The M19 ships first in January, the M16 next in Feb, and the M22 last in March.
Related Tags