Net Neutrality Bill to be Introduced in the US
Telcom Laws to be changed.
Published Fri, Nov 14 2008 6:37 AM CST
|
Updated Thu, Aug 20 2020 1:43 PM CDT
Net Neutrality has been and is a big "Hot Button" topic. As ISPs become more and more bold in their bandwidth management we, the consumers, tend to be the ones to suffer.
In the US at least, this has prompted some legislation to be drafted.
The new bill (if put into play) will curtail the content filtering and bandwidth throttling in use by many ISPs like Comcast and AT&T.
Read the complete article at
Yahoo's Tech page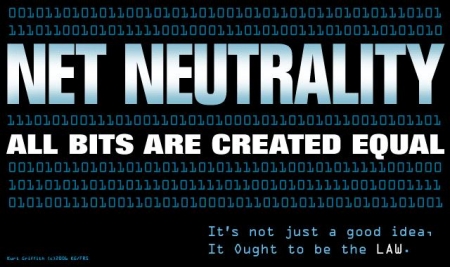 Sen. Byron Dorgan, a North Dakota Democrat, believes a law is essential to prevent telephone and cable companies from discriminating against Internet content, even though regulators have taken actions to enforce free Web principles, a top Dorgan aide said on Thursday.

"We feel that legislation is definitely necessary," said Frannie Wellings, telecom counsel to Dorgan, speaking at a University of Nebraska law school event on changes in telecom law after the election of Democrat Barack Obama.


Related Tags