ATi's Stream Enters the GPGPU Fray
Marketing 101, if it's free they will come.
Published Fri, Nov 14 2008 6:13 AM CST
|
Updated Tue, Nov 3 2020 12:37 PM CST
Yesterday was a day for AMD announcements, Shanghai launched, OEM partners announced support and AMD/ATi talked about Stream.
In the midst of all of this I missed out on a very good read from Charlie Demerjian about how AMD/ATi are pushing Stream to the consumer. Of late Charlie has taken a very hard line on nVidia and their practices, well this article is not much different but is very enlightening on the GPGPU war to come.
Get your Stream info
here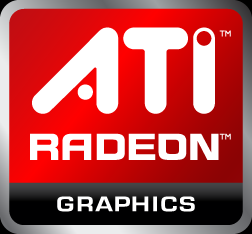 In the end, the difference is that Nvidia sees GPGPU as a way to drive margins and force people into higher priced cards. ATI is making it ubiquitous and free. Guess which one tends to win in markets, expensive and restricted or cheap and everywhere? If you are still confused, go look up this little company from Redmond called Microsoft...

Should you want the full OpenGL certified drivers for things like AutoCAD and Catia, you can get that too. The new FireStream 9270 is basically a HD4870 with 2GB of DDR5 and a very special driver set. It costs an eye-watering $1,499, but that is about $1,000 less than the competing Nvidia Quadro while packing twice the DP flops. If you need the piece of paper that says it will work with your software, this is your card. For everyone else, it is free. And included.


Related Tags