iiNet To Stand Up Against Censorship In Australia
Net filtering proposal misleading.
Published Wed, Nov 12 2008 6:17 AM CST
|
Updated Tue, Oct 20 2020 12:17 PM CDT
Some ISP's in Australia are standing up against the mandatory filtering proposed by Communications Minister Stephen Conroy.
In a short article at Fudzilla, Nick Ferrell explains that Michael Malone of iiNet is get involved in what Malone calls "Ridiculous" trials beginning on the 24th of December. Malone will publicize every incident where the filters are breached and every incident where the filters block legitimate content.
Read more
here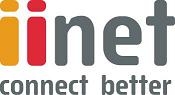 Conroy was not listening to the experts, or the industry, or consumers, so perhaps some hard numbers will actually help. Malone said that every time a kid manages to get through this filter, we'll be publicising it and every time it blocks legitimate content, we'll be publicising it too.

Greens senator Scott Ludlam accused Conroy of misleading the public by falsely claiming his mandatory censorship plan was similar to that already in place in Sweden, Britain, Canada and New Zealand. In fact the one two countries who had a similar system were China and Saudi Arabia.

Related Tags