Thermalright go all out with full-copper TRUE 120
Limited supply; hefty price tag.
Published
1 minute & 0 seconds read time
Reknowned for being one of the best aftermarket coolers on the market, the Thermalright Ultra 120 eXtreme has been selling like hotcakes for well over a year with very little else to have come out that threatens its turf.
Not all that long ago Thermalright gave it a bit of a restyle, dressing it in a stealthy black nickel plated covering which some found not only even more aesthetically pleasing, but also superior in terms of its heat transfer properties.
Fast forward a few more months and it's been brought to our attention that Thermalright plan to release the most badass derivative of all, a full-copper model from head to toe.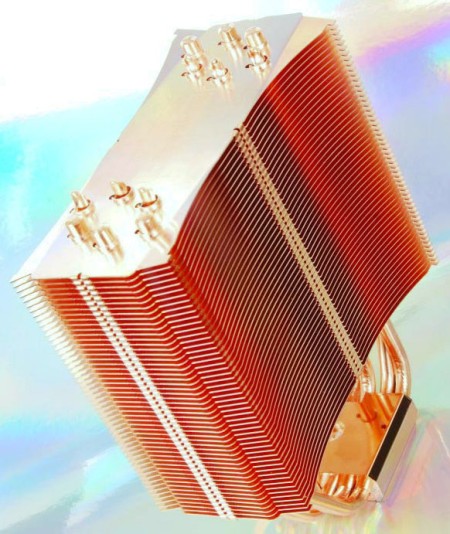 Weighing a hefty 1.9Kg, some will be reluctant to mount this monster to their boards in fear of warping it; but unless you're lugging your rig around to LANs etc. or have somehow mounted it badly to begin with, I would tend to doubt there's much if any chance of that.
Expreview got a hold of
the specs
of this fully fledged copper beheamoth and from what we know, Thermalright are limiting production to 2,000 pieces at a price point of $100 to $110USD. Given the cost of purchasing copper alone, the price tag is hardly surprising.
If you're looking out for a hardcore aftermarket air cooler for your upcoming Nehalem rig, this beast will also carry optional support for Core i7 mounting.
If you're in a hurry to line yourself up with one, keep your eyes peeled as it goes on sale sometime this month.
Related Tags