AMD's new Ryzen 9 7950X "Zen 4" processor has been pushed to new limits just days before its official retail launch, with the new Zen 4 flagship CPU being pumped up to an incredible 7.2GHz on a single-core, and 6.5GHz all-core OC.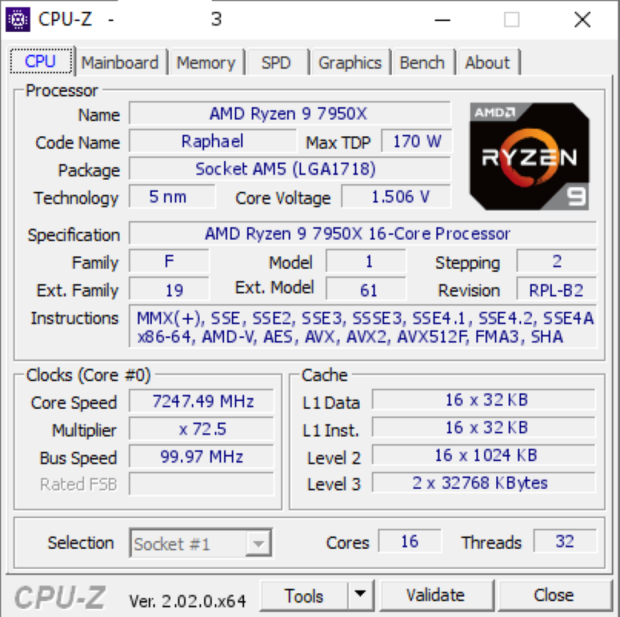 We know to use a high-end 360mm AIO cooler with AMD's new flagship Ryzen 9 7950X processor if you want to hit 5.7GHz but if you wanted to reach 5.8GHz and above on the Ryzen 9 7950X then you need to use some serious cooling. TUM_APISAK posted some CPU-Z validation screenshots of the new Ryzen 9 7950X hitting 7.2GHz and 6.GHz, check them out below.
A single Zen 4 core was overclocked to 7247MHz (7.2GHz) with 1.506V and chilled with LN2 cooling, while 6.5GHz all-core was reached with a little less voltage -- 1.465V -- but the same LN2 cooling. Not too shabby at all... 16 cores and 32 threads of next-gen Zen 4 CPU power at 6.5GHz, but not everyone has LN2 cooling.
Continue reading: AMD Ryzen 9 7950X hits 7.2GHz on single core, 6.5GHz all-core on LN2 (full post)