Researchers have discovered that Saturn's moon Enceladus was far more tectonically active than previously thought after analyzing recent measurements of material from the moon's surface.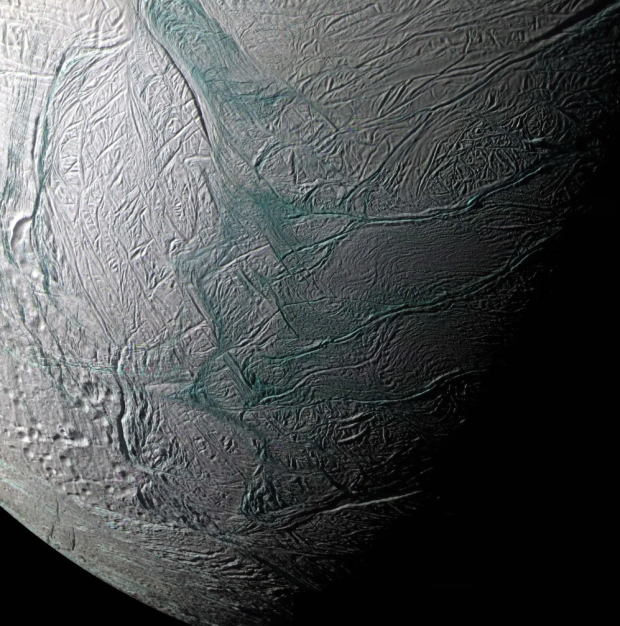 A new study published in the scientific journal Icarus details measurements conducted on the material that coats the surface of Saturn's moon Enceladus. According to the study, the material is called 'regolith' and has an appearance very similar to snow found on Earth. However, Enceladus' snow isn't formed the same way normal snow is formed on Earth.
The researchers explain that the regolith is created through snow cannon-like plumes, or ice geysers erupting and shooting large quantities of particles up into the atmosphere that then fall back down to the moon's surface. Smaller particles launched by the eruption are shot into space and eventually become part of Saturn's iconic rings. While scientists are quite sure that Enceladus' snow is coming from surface eruptions, the researchers are in the dark when it comes to the physical properties of the regolith material.
Continue reading: Scientists point to weird Saturn moon for a prime place to look for new life (full post)