Earlier on today I stopped by the BitFenix headquarters here in Taipei and spoke with product manager David about the Taiwanese company's new range of mid-range computer cases that are due to go on sale midway through April in the United States and Europe.
Shinobi is the name and there are two versions: the standard Shinobi coming in at $59 USD and the Shinobi Window coming in at $69 USD. You would be mistaken in thinking that the only difference between the two is that one has a side window and the other one doesn't. While that is partly true, the window version is actually more expensive since it also includes a well designed tool-free design for the hard drives and optical drives.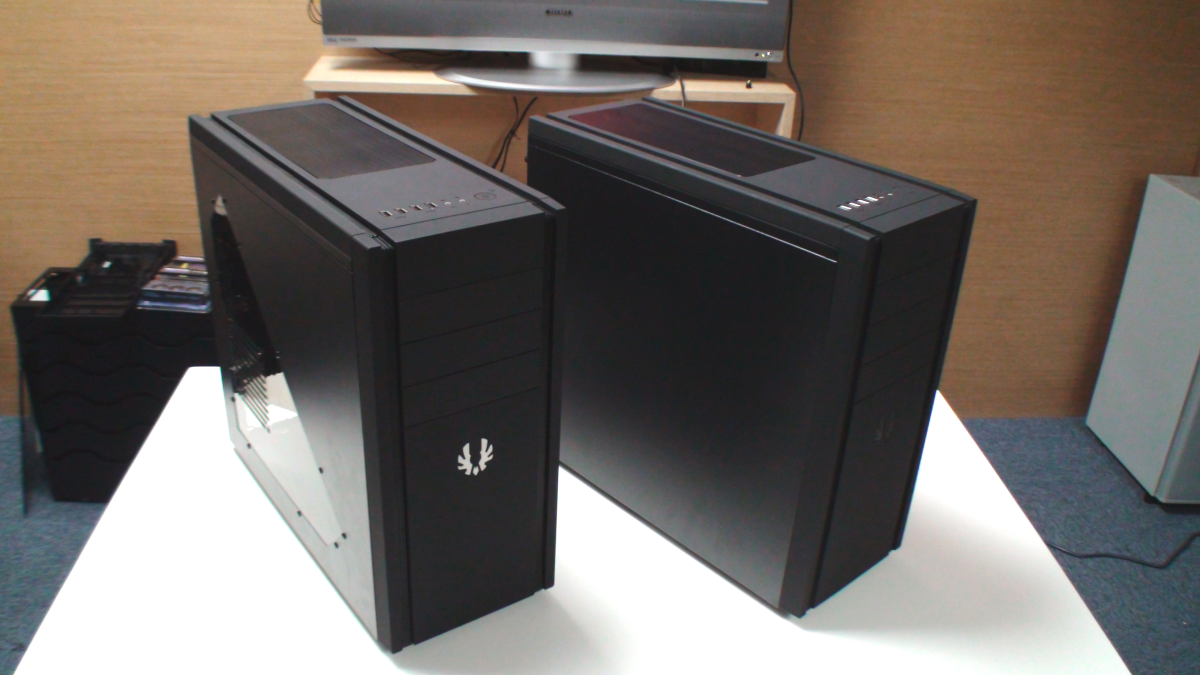 These cases are made of a nice soft rubbery material that is easy on the eye and feels great. The design is simple with no fancy lights or anything like that, but still manages to maintain a good level of style. Internally most of the important chassis design points can be ticked off with good color coding, impressive cable management, a CPU cut out for easily changing coolers without the need of having to remove the motherboard and more.
In the video above David gives us a good introduction to both cases.
Continue reading: A look at the BitFenix Shinobi Window and Shinobi cases (video) (full post)