Two new HP Envy notebooks have just turned up on HP's website, Envy 15-3000 Notebook PC series. There are two separate models, the first one: 15-3000tx while the second one is donned 15-3021tx.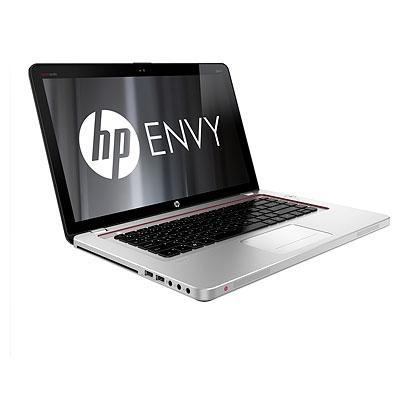 The 15-3005tx is specced well, powered by an Intel Core i7-2670QM at 2.2GHz, 8GB of DDR3 1333MHz RAM, 1TB HDD, DVDRW, but most surprisingly, an "ATI" Radeon HD 7670M with 1GB of DDR5 memory, a 15.6-inch LED 1920x1080 resolution screen, Windows 7 Home Premium 64-bit and lastly, the usual 802.11b/g/n Wi-Fi, Bluetooth and features a Matte Black and Silver finish.
The 15-3021tx on the other hand, is identical in most specs, except the screen and HDD. The 15-3021tx has the same 15.6-inch screen size, but lower resolution at just 1366x768, and only a 750GB HDD for storing your important data.
Both notebooks include HP's TrueVision HD Webcam, Beats Audio Quad speakers, Gigabit Ethernet, HDMI, mini-DisplayPort and VGA outputs, as well as a card reader.
Continue reading: Two HP notebooks pop up sporting AMD Radeon HD 7000 Series GPUs (full post)