We just got back from the Taipei launch event of the ViewSonic ViewPad7 at the second largest building in the world, 101.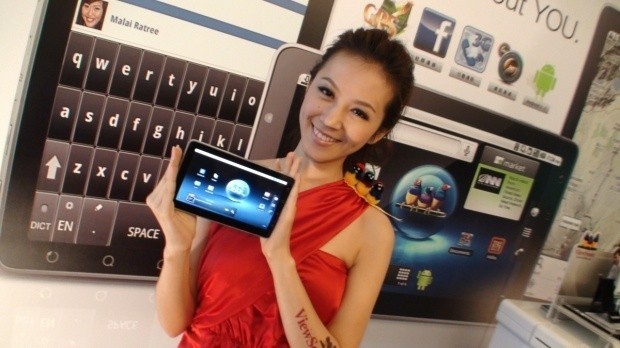 There ViewSonic took the chance to officially announce its new 7-inch tablet computer appropriately called the ViewPad7. It comes installed with Google Android 2.2 and initially from our first look today it seems to be a capable little device.
It is powered by a 600MHz Qualcomm MSM 7227 processor and comes with 512MB of RAM. Sadly there is only 512MB of onboard NAND flash for your storage needs, but the device does support a single Micro SD slot for additional capacity up to 32GB - at an additional cost, of course. Moving on the 7-inch display is based on TFT WVGA technology and supports a capable resolution of 800 x 480. The screen has nothing on the iPhone 4, but it still works pretty well. It also comes with 802.11 b/g wireless as well as 3.5G (quad band). You can make calls from this thing, but you'd probably look a little silly holding it up to your ear. Rounding things out the device also comes with Bluetooth 2.1 + EDR, front and back camera, GPS (and AGPS) support and it seems to work rather well using Google Maps.
Battery life is one of the areas where the ViewPad7 excels. Being a little thicker than the iPad, you would expect good battery performance and according to ViewSonic, you get up to 48 hours of audio playback and 7 hours of video playback at 480p. CONTINUED...
Continue reading: Hands-on with the ViewSonic ViewPad7 from Taipei launch event (full post)