The first wave of AMD's FX-series processors based on a Bulldozer micro-architecture will include four different models with eight, six or four cores and a TDP of either 95W or 125W. The first batch of AMD FX8000, FX6000 and FX4000 chips currently known as codename Zacate will completely support all of the advantages that the Bulldozer architecture has to offer.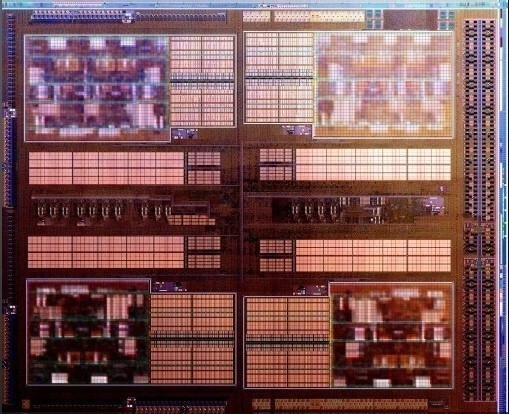 This includes the new Flex FP floating point processing unit. The new chips (including the eight-core) are projected - by AMD's internal documents - to offer roughly 50-percent performance improvement over the Phenom II-series of microprocessors in multimedia applications.
The main family of AMD FX-series CPUs will feature two eight-core models, a single six-core model as well as a quad-core model. The FX-series chips will support dual-channel DDR3 1866MHz memory, it will also support Turbo Core dynamic acceleration technology and will come in AM3+ form-factor which will have a 95 and 125W TDP.
All FX-series chips will fit into an AM3+ socket, they will all feature an unlocked multiplier (Black Editions) and Turbo Core 2. The FX-series is being fabricated at Globalfoundaries on a 32nm SOI process.
These FX-series processors are not a direct competition for Intel's Sandy Bridge-based i7's, but it will show a change for AMD. Something to finally combat against the constant tick tocking of Intel's lineup instead of trying to compete with the Phenom II-based offerings.
Continue reading: AMD FX-Series line up revealed, kisses hand and blows a kiss at Intel (full post)