Winamp for Android is amazing. I love it, I use it all the time and it is wonderful. Today brings Winamp for Android updates that include a bunch of new features such as a Winamp for Mac Sync beta app that brings the same wireless freedom to Mac users that Windows users have enjoyed for a while now, access to Spinner's MP3 of the day from your Android phone, and a new premium version of the app with extended features.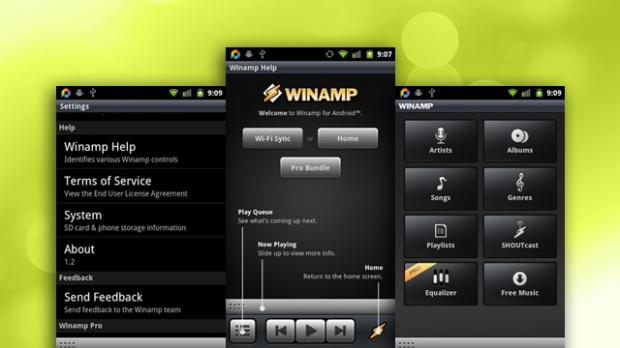 The biggest feature is Winamp for Android now lets users sync their music and videos wirelessly with the Mac, the same as Windows users have been able to do. The Winamp for Mac Sync Beta app is brand new and a available as a free download. The new updated Winamp for Android also includes more streaming music for Winamp's "Listening Party" feature, where you can stream songs and listen together with friends, and more free music from Spinner.
Lastly, we have the Winamp "Pro Bundle" which will set you back $5 but includes extended features such as support for FLAC, crossfading and gapless playback, and a customizable home screen for the player and a 10-band equalizer. The free version does however include more features than before, but the extended features are just extra flavoring on an already tasty product from Winamp.
You can grab Winamp for Android here.
Continue reading: Winamp for Android now syncs Macs wirelessly (full post)