If you haven't played Battlefield 3 yet, I don't know why you haven't - it is an amazing achievement of a game. For me, it has been one of (if not the) best multiplayer experiences of my life. DICE have followed through (technical issues aside). EA have announced that they have shipped 10 million copies to retailers worldwide, with many retailers requesting more stock.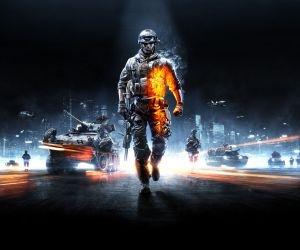 Three million copies of Battlefield 3 had been sold as pre-orders before the game was released, which was confirmed by EA's COO, Peter Moore in an investor call a few days ago. Even though Battlefield 3 has been very successful, they [EA and DICE] still want to keep its single player campaign in the future Battlefield titles.
EA's Frank Gibeau says:
The single play experience is important. It's a great way to get fans into the experience, have them train up and get ready for multiplayer. A lot of fans just enjoy having that single player experience. So I think you have to have both.
Continue reading: Battlefield 3 ships 10 million copies, hooah! (full post)