Three students from the University of Toronto have designed a revolutionary new type of LED based light bulb that is orders of magnitude more efficient than traditional incandescent bulbs.
The Nanolight is an LED based light bulb replacement that consumes just 12 watts of energy and produces 1600 lumens of light output. This is on par with a 100w incandescent bulb at almost 1/10th the power consumption. The new design claims to have solved the LED heat problem and has no need for an expensive aluminum heatsink.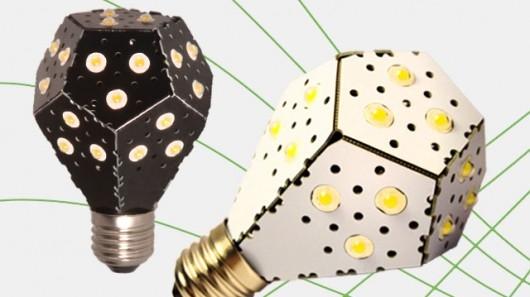 The Nanolight has a lifespan of 30,000 hours and is estimated to cost a mere $50 in electricity over the full lifespan of the bulb. The company plans on producing a 10w Nanolight which would be equivalent to a 75w incandescent and cost even less to power.
Continue reading: Introducing the Nanolight, the world's "most efficient" light bulb (full post)