Today SMART Storage Systems and IBM discussed the topic of server side flash and the benefits of using drive form factor SSDs in comparison to deploying PCIe SSD solutions in a live webinar titled "Is PCIe SSD Dead?". The webinar is also available for playback at your convenience at the BrightTALK website.
The far-ranging conversation of the benefits of drive form-factor SSDs in wide deployment in the server was certainly eye-opening and worth a view from anyone considering deploying these types of solutions into an enterprise environment. The density, performance and latency of 2.5" and 1.8" form factor SSDs is rapidly increasing in the new generation of SSDs. SAS equipped SSDs in particular are providing latency that is in the range of PCIe solutions.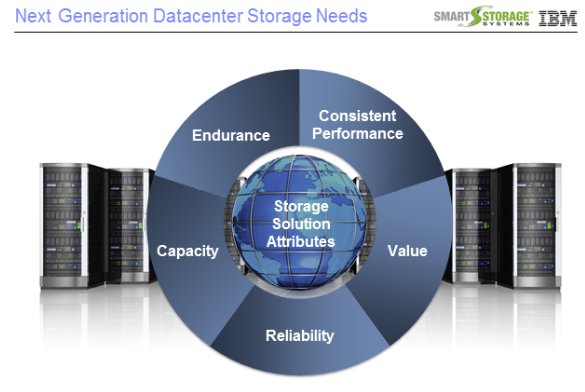 These massive performance improvements are beginning to challenge PCIe SSDs in datacenter deployments. One key to the performance of drive form factor SSDs lies in the fact that they are self-contained units. All management of the storage device is handled by the SSD itself and does not impede upon precious host server resources.
Continue reading: Is PCIe SSD dead? SMART Storage Systems and IBM discuss the topic (full post)